Kids Tips & Trends
10.15.2018
---
By Didi DuBose (Kids Stylist)
Having trouble taming your kid's curly hair? Come see Ms. Didi to get a DevaCut and style to make those curls come alive! Need some extra help in the meantime? Give Original Sprout's Miracle Detangler a try! Just dilute it with water or spray it on wet hair and comb through with a Wet Brush and you can kiss those tangles (and tears!) goodbye!!
Your little's hair is delicate, so keep it cute and manageable with a protective style! Braids are an excellent choice for easy mornings getting ready for school!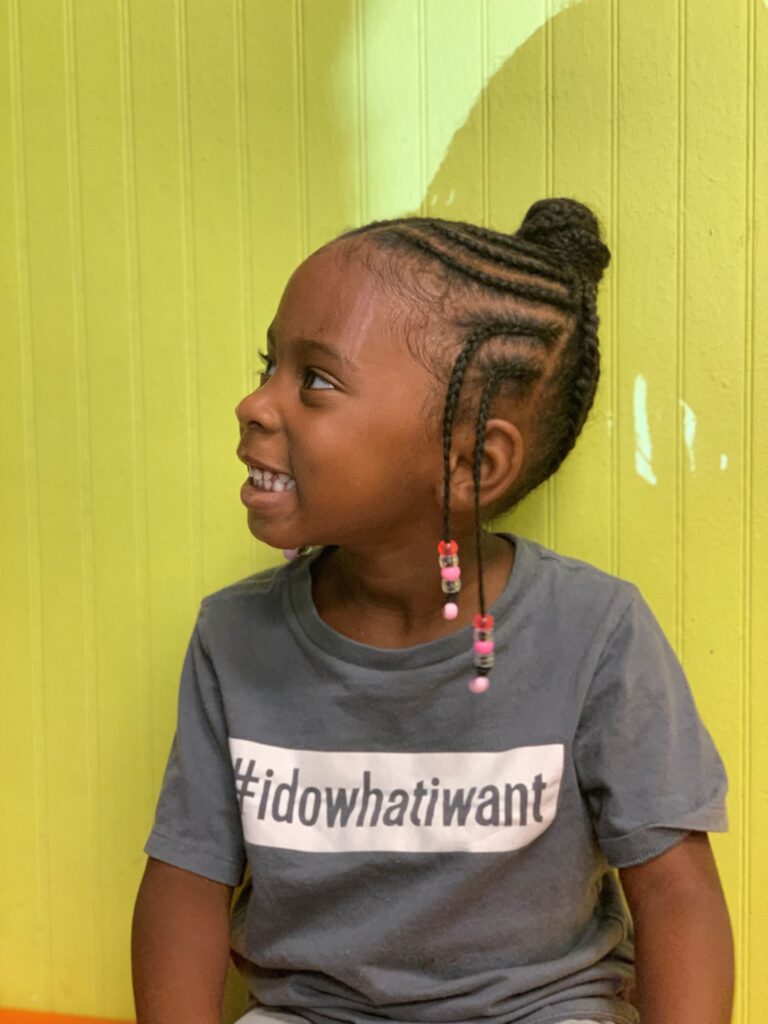 Want to learn how to style your daughter's hair for school, but have no idea how to do much more than a braid? We're now offering one-on-one classes to help you rock that Elsa braid like a pro!