Spring Hair Trends You'll Love
02.01.2021
---
Spring is just about here. Have you thought about changing up your style to celebrate the new season? A new, pretty spring hair color is a great idea, and you'll love some of the options we've seen our clients request here at Salon Red.
Warm brown balayage. This pretty color gives you a great way to lighten up for spring. It starts with a rich, deep chocolate base and adds delicate balayage highlights in a light, warm brown shade. The result is wonderful dimension and the perfect color to complement your spring outfits.
Chestnut brown. Another beautiful look using balayage highlights is chestnut brown. Any brunette base will work, highlighted with both a bright blonde shade and a warm chestnut brown. You'll love the rich dimension you get from both highlights and lowlights that give you the perfect color for spring.
Rooty blonde. If you want to go blonde this spring, this natural looking blonde with blended roots is a great choice. Dark roots blend beautifully into the bright, buttery blonde ends, giving you a look that's on-trend and grows out well.
Honey blonde. Another great choice for blondes this spring is honey blonde, a warm, cheerful shade that will look perfect with all the new, colorful spring outfit styles. This color also gives you the option to go with a darker shadow root for a more natural look.
Copper red. The perfect choice for the sunny days of spring, this bright, fiery red is a gorgeous look with lighter spring wardrobes. The trick to a natural looking red is to add subtle highlights to give the look dimension and shine.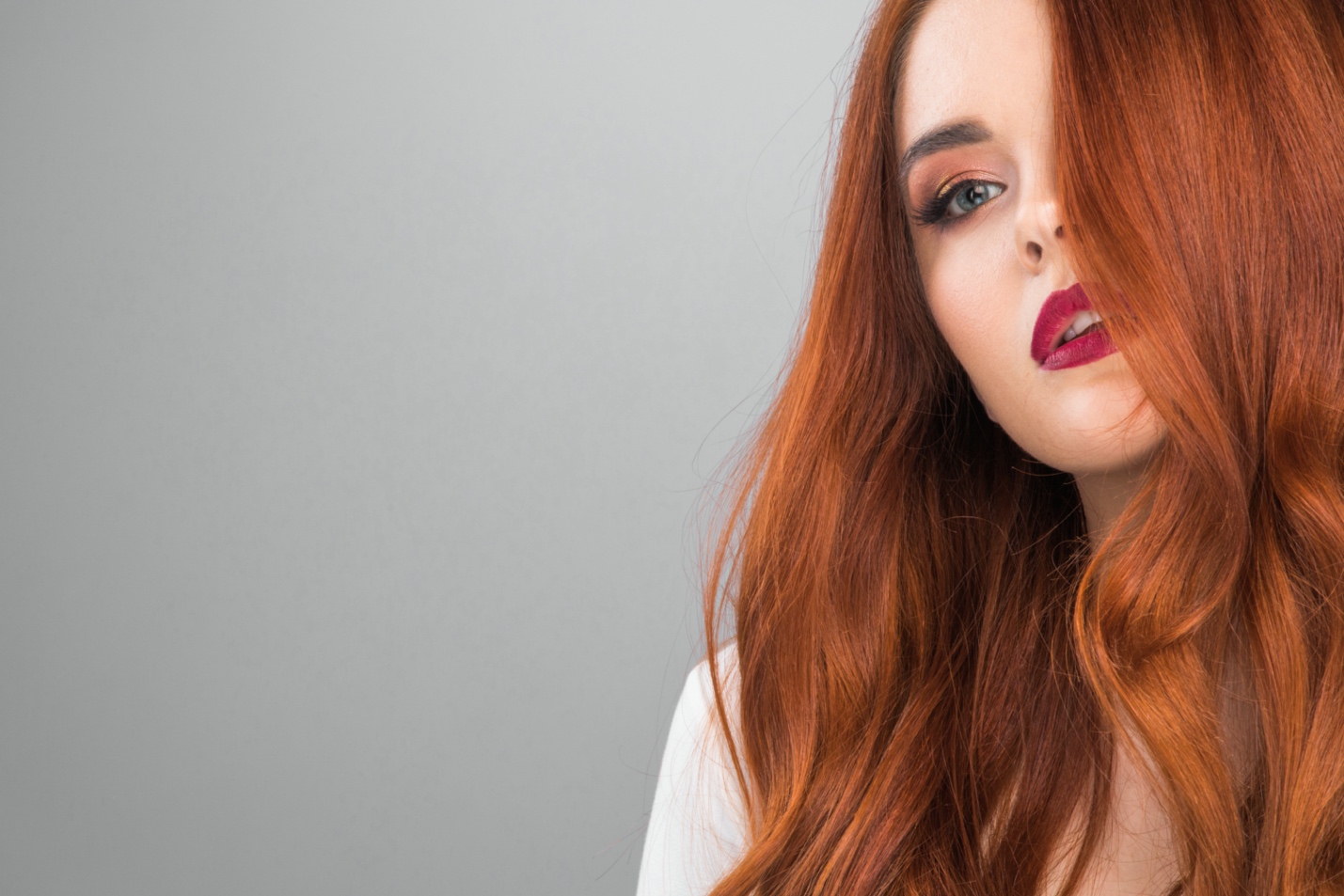 Auburn highlights. If you're a brunette looking to add a little extra interest to your look, consider auburn highlights. They add a warm and beautiful pop of color to just about any shade of brown and look fantastic with all skin tones.
Pink. Fantasy colors are everywhere, in both subtle, peek-a-boo strands and all-over hair color. Pink will be huge this spring, but feel free to express your individual personality with any pastel color that suits your style.
A new hair color is an investment in your style, so you want to keep it looking vibrant and healthy long after you step out of the salon. Aftercare is an important part of the coloring process, and by following just a few tips, it's easy to keep your new spring color looking great.
Dial back the heat. Heat causes damage, whether it's from sunshine, hot showers, or hot styling tools. Hot showers feel great, but when it comes time to rinse your hair, dial it back a bit for a cooler rinse. And when you're styling your hair each morning, try to choose a look that lets you air dry or spend a bit less time under the blow dryer. Also, avoid heated tools like curling and straight irons if you can. Ask your Salon Red stylist for hairstyle ideas that will dial back the heat.
Shampoo infrequently. Many of us simply shampoo too often, and that can be a problem for color-treated hair. Each color is different, so ask your Salon Red colorist to recommend the best shampooing frequency for your luscious locks. Most often, just a couple times a week is enough, with dry shampoo in between.
Avoid some activities right after coloring. Your Salon Red colorist will give you full instructions on the best way to care for your hair. That usually means not shampooing right away, using only the best professional products, and temporarily avoiding activities like swimming in a chlorinated pool. Your Salon Red colorist knows your hair as well as the color treatment used and can give you the best advice for keeping your new spring hair color looking vibrant, soft, and  healthy in between salon visits.
Get in on the fun with a new spring hair color from Salon Red. Make an appointment today and our expert colorists will help you choose the perfect new color for you. Book an appointment today at any of our Atlanta locations: our Brookhaven location - 804 Town Blvd, Suite 1045, 404-373-2003 or our Candler Park location - 1642 Dekalb Ave, 404-373-2868. We can't wait to see you here!