Solutions to the Top 4 Winter Hair challenges
01.01.2021
---
Here in Georgia, our winters are a bit milder than other parts of the country, but it still gets cold enough to make us switch on the heaters, especially in the evenings. Those changes in temperature can have a huge effect on the health of your hair, and many of us have challenges like frizz and dryness to contend with in the winter. The expert stylists here at Salon Red are here to help with these easy tips for addressing the toughest winter hair challenges.
During the winter, hair damage is caused by dry air. Humidity is lower in the winter, so there is less moisture in the air to begin with, but when you turn on the heaters, even more moisture is removed from the air. When the air is that dry, moisture is absorbed out of your hair and skin, so that can make your hair dry and frizzy and your scalp flaky. That's where the winter hair challenges come into play. 
Rough, harsh dry strands and scalp. Extreme dryness is a problem because it makes your hair hard to manage, so it can really affect your style. You'll need to give your hair some emergency care to stop the damage and reverse its effects. The first step is an appointment at Salon Red, where you can get a fresh haircut to keep those split ends at bay and get an in-salon professional deep conditioning treatment to help repair the damage. Once your Salon Red stylist has come to the rescue, you'll need to keep up the treatment at home. Our expert stylists recommend the Bumble and Bumble® Bond-Building Repair Trio to enhance your hair repair plan. The trio includes a repair shampoo, a repair conditioner, and a repair treatment that work together to strengthen your hair, smooth out the frizz, detangle and hydrate your hair, and add a healthy-looking shine. Use the shampoo and conditioner every time you shampoo and use the special repair treatment once a week between your in-salon treatments.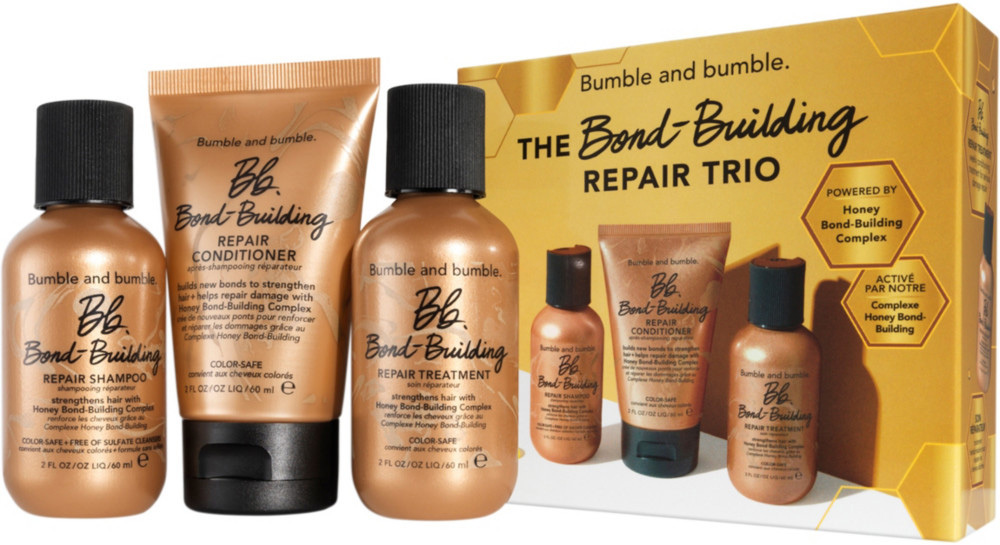 Static electricity. Dry air also means more static electricity, which can wreak havoc on your hairstyle. Thankfully, there are plenty of ways to help calm the static. 
Use the right products. Choose a professional, moisturizing shampoo and conditioner as well as a powerful conditioning hair mask to add moisture that combats static. You might also need hair oil and frizz control spray to keep things under control. Ask your Salon Red stylist to recommend the best professional products for your hair. 
Avoid heated tools. Ask your Salon Red stylist to create a hairstyle that requires fewer heated styling tools or use a professional heat protectant when styling. Use an ionic blow dryer when you must use one for your style. 
Avoid plastic and thirsty towels. Try using a t-shirt or a microfiber hair towel after your shower to preserve more moisture. Avoid plastic brushes and combs that can just add to the static problem. 
Carry hairspray, shine sprays or moisturizing sprays. You should also carry styling sprays with you so you can control static on the go. Spray a little hairspray on your comb before styling to help keep things under control.
Braid up. Braids are a great option when your hair's static seems out of control, and there are plenty of styles to choose from. Ask your Salon Red stylist about the best-braided looks for you.
Dry and itchy scalp. A dry, itchy scalp can be uncomfortable, and it's no good for your hair health. Rescue your scalp with Bumble and Bumble® Scalp Detox, then switch out your hair care routine and use Davines® MOMO Shampoo and Conditioner. Shampoo infrequently, only 2 times per week. You can also improve your scalp by lowering the heat in your home and eating foods rich in omega-3 fatty acids.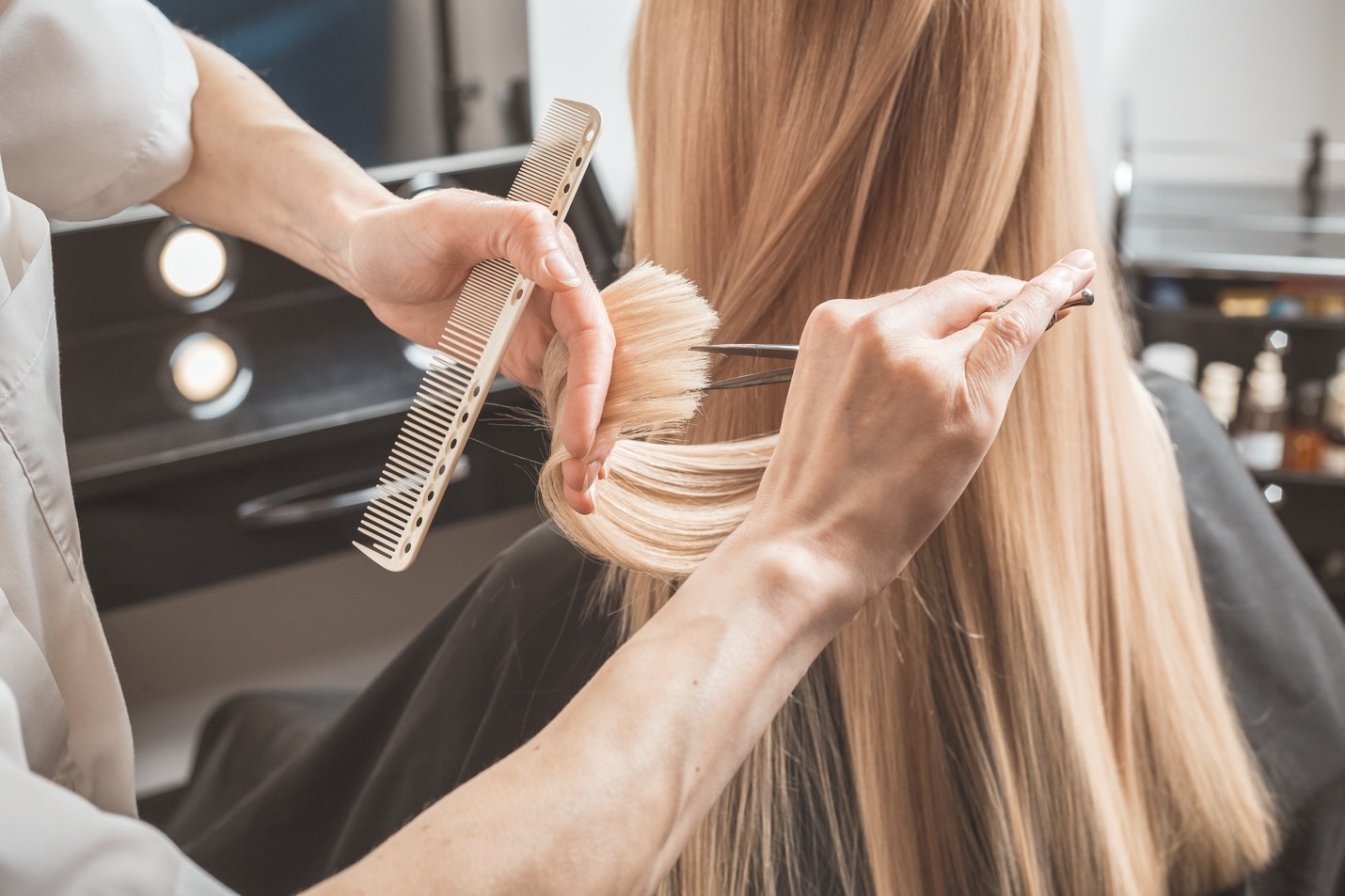 Split ends. Split ends can multiply fast, so get them under control quickly. First, make an appointment at Salon Red for a deep conditioning treatment and nice hair trim to remove those split ends. You'll also get a custom in-home hair care prescription to keep damage away with professional products from Bumble and Bumble®, Davines®, Wella®, and Oribe® for ultimate hair health. Use leave-in conditioners and only use a large-tooth comb on wet hair. Choose more air-dried hairstyles and use a heat protector whenever you use a blow dryer, iron, or other heated tools. 
Need relief from winter hair challenges? Make an appointment today at Salon Red and our expert stylists will help rescue your hair from the winter blues! Book an appointment today at any of our Atlanta locations: our Brookhaven location - 804 Town Blvd, Suite 1045, 404-373-2003 or our Candler Park location - 1642 Dekalb Ave, 404-373-2868. We can't wait to see you here!