Tips and Tricks for Caring For, Styling, and Rocking Your 2023 Curls
01.01.2023
---
Curls are coming in with a bang this coming year, whether they be natural or permed. So knowing how to style, care for, and overall love a head full of curls is going to be a big part of 2023 for a lot of people! There are a lot of ways to embrace a bunch of lovely curls, so get ready to know everything necessary for a healthy and vibrant head of hair. 
Current Curly Hair Trends
Curls are popular everywhere right now- with long, short, and medium lengths all being bangers for the new year. But what specific trends are popular? For one, big hair is something that is a must to consider. Long, wild and thick curls are a gorgeous trend to shoot for but as long as it has a ton of life and volume it will be just what you need! You can also opt for curls with a fringe, or even add in some gorgeous pops of color. Natural hair colors like blonde and red are good option to try out if you want something a bit more subtle. However, marsala shades, with a deep violet-red hue or bright blue colors can be a great eccentric look to put into your curls. Undercuts and shaved sides are also a spicy way to really personalize your look. 
Different Texture Options
When you think of curls the first thing to come to mind is likely one of two things. You either envision tightly coiled, luscious curls, or the loose beach waves you can achieve with some heat and patience. But these aren't the only options when it comes to curly hair, or getting a perm. 
When it comes to curls there are different curl types. This is on a scale from types 2-4, and A-C. Type 2 hair is classified as wavy hair, and can mean your hair simply has a slight wave or is just a little past a normal beach wave. Type 2A hair is the least curly that curly hair can be, and Type 2C is as wavy as it can be before it becomes type 3 curls. Type 3 hair ranges from loose, but clearly curly, to more tight curls without being kinky and coily. Type 4 hair is where it becomes coiled, with type 4C being the most coily and curly on the chart. Most people, when getting a perm, are going to want to opt for type 2C curls, or curls within the Type 3 range. Keep in mind that natural curls can often have more than one curl pattern.
Curly Styling Techniques
Styling your curls can come with a few different options with technique. Natural styling is pretty simple once you get in your groove. Oils like coconut, argan, or olive oil can help lock in moisture, and help combat frizziness after applying conditioners. Blow dryers with a diffuser attachment can also be a lifesaver, as they reduce both drying time and help to really enhance the curl. And when in doubt, using a T-shirt or leggings to plop your hair and bring out the curl never fails.
Choosing Your Products
If you want good curly hair products, Bumble & Bumble and Oribe are good brands to start with. We sell their products, and they offer a variety of different curly hair care necessities! Bumble and Bumble offer some lovely cruelty-free oils, and Oribe has a variety of styling products to choose from with vegan-friendly options. Browsing what they have to offer can't hurt!
Curly Hair Care
Curly hair care is a bit different from caring for straight, untextured hair. Curls tend to be accompanied by less natural oils, so washing it too much can very often result in hair that needs extra moisture to thrive. Moisture is a must for this hair type regardless, so hydrating conditioners and leave-in conditioners will be a massive part of keeping it bouncy and lively. 
How often you wash your curls can depend a lot on your personal hair care necessities. For people with very coily, tight curls, shampooing your hair can be left to once a month, and washing your hair with conditioner can be done weekly. For looser curl types you can opt for two to four times per week, depending on your personal needs.  Getting a haircut specifically designed for your curl pattern can help to enhance and define your curls.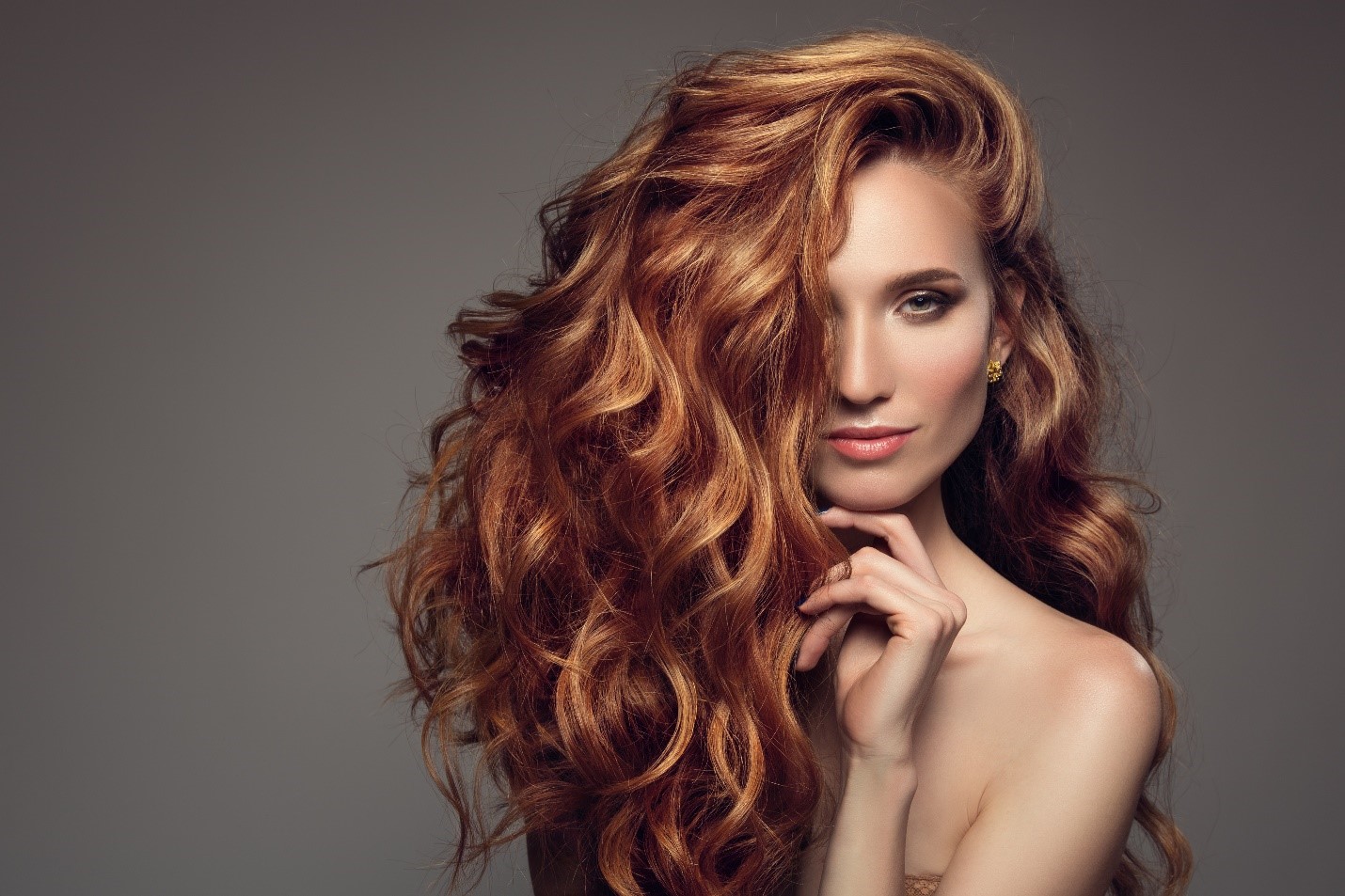 Treatments For Curls
Several treatments are commonly used for curly hair to help manage, style, and condition the hair. These treatments may be performed in a salon or at home, depending on your preference and the treatment you are using. Some common treatments for curly hair include:
Deep conditioning treatments: These treatments help to nourish and moisturize the hair, helping to reduce frizz and improve the overall health and appearance of the curls.
Protein treatments: These treatments help to strengthen and repair the hair, making it less prone to breakage and damage.
Relaxers: Relaxers are chemical treatments that are used to straighten curly hair. They work by breaking down the bonds in the hair, allowing it to be straightened and styled more easily.
Curl-defining products: These products, such as gels, creams, and mousses, are designed specifically for use on curly hair and help to define and enhance the curls.
Heat styling: Curly hair can be styled with heat tools, such as curling irons or straighteners, to help shape and define the curls. However, heat styling can also be damaging to the hair, so it's important to use heat-protectant products and be mindful of the frequency with which you use heat styling tools.
What Not To Do With Curls
One of the biggest things to keep healthy curls is to avoid normal hair brushes. While you can brush curly hair if you know what you are doing, this will result in frizzy, poofy hair instead of ringlets. If you do brush it, avoid brushing it while it is dry or sopping wet, and look for brushes best suited for curly hair, such as boar bristle brushes.
You also want to be wary of ingredients. Some ingredients do not prioritize your hair health. Sulfates, parabens, formaldehyde, silicone, and even fragrance are a few things your curls will be better off without. Silicone is often added to conditioners to create a shiny look and silky feel. Unfortunately, these can all promote dehydration, which curls can be prone to anyway. This doesn't mean you can't have fragrant products at all though- natural fragrances are safe to enjoy. 
Avoiding super hot baths and showers is also a must, expose your hair to lukewarm and cool water for super healthy and gorgeous curls. 
When you're ready for your New Year's Look then come around to Salon Red for gorgeous perms, colors, and styling! Reserve your appointment today at any of our Atlanta locations: our Brookhaven location - 804 Town Blvd, Suite 1045, 404-373-2003 or our Candler Park location - 1642 Dekalb Ave, 404-373-2868. If you need some one-on-one advice before choosing your new style, you can schedule a virtual consultation with your favorite Salon Red stylist today.