Welcome in the Season with a New Fall Hair Color
09.01.2020
---
As the new season approaches, it's time to think about switching up your style to get in sync with your new fall wardrobe for 2020. One of the easiest ways to make a style change is with a new fall hair color, and there's plenty to choose from in these new hair color trends for fall that you'll be seeing everywhere.
For Blondes:
Crème brown base with lowlights. If you're transitioning your blonde into a darker shade for fall, this combination is a great choice. It gives you a bit of warm blonde with a dimensional base that is easy to maintain for the cooler months of autumn.
Cool-toned blonde with dark roots. This year, you can even switch things up and go lighter blonde for the new season with a cool-toned shade. The dark roots are blended in for an attention-getting contrast to the light, creamy ends.
Blonde balayage. For a more natural look, try the popular balayage highlighting technique. Your Salon Red colorist will give you a look that's all your own, since balayage is a hand-painted process that gives you multiple layers of dimension. This soft, natural look goes perfect with any fall wardrobe, and every look is completely unique!
Cool beige. Just like platinum blonde is a perfect fit for winter, cool beige is a match for fall, especially paired with creamy highlights that frame the face and add dimension.
For Brunettes:
Carmel ombre. Ombre, the popular color style that blends to a lighter color at the ends, is ready for the new season in this special version for autumn. It's soft, brightens the face, and is the perfect shade for natural brunettes who want to add some interest to their hair color.
Chestnut brown. If you like a deeper shade, this is the perfect color for you. Combining rich browns with copper undertones gives you the perfect hue to match your autumn wardrobe. 
Inky brown. It's not quite as deep as the inky black we saw last year. Instead, this deep, rich shade dials it back a notch while still pulling off an attention-getting, dramatic look that's perfect for fall. 
Chocolate. This rich, delicious color works even better as a subtle ombre where the warm chocolate tones on top blend into brighter beige and copper for a beautiful autumn color.
For Redheads:
Fiery red. Bright and stunning, a fiery red shade blends vivid oranges and yellows for a perfect attention-getting shade for fall.
Strawberry blonde. This always-lovely color is a great way for blondes to move into reds without making a drastic change. Just a little red goes a long way to add shimmer to your fall hair color.
Copper. For a bright but more natural looking red, give copper a try. It's a bit more toned down than fiery red shades but still gives you the bold red color you're looking for.
Velvet red. If you like extreme color, this is a great red for you. Love red velvet cake? This shade mimics the color of your favorite desert! It's bold, beautiful, and just a bit less purple than a red wine shade.
For a Fun, Vibrant Color: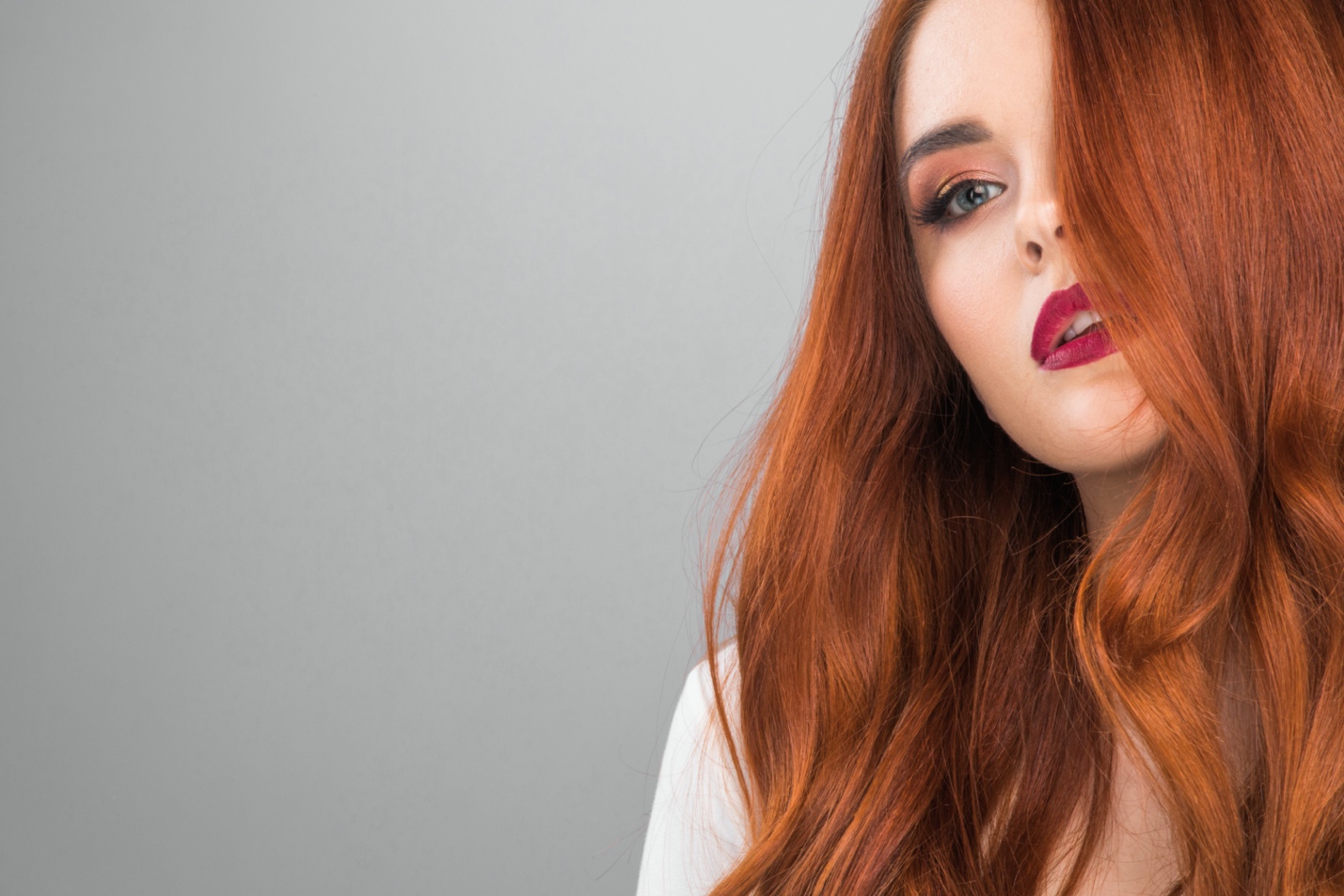 Lavender. It's been around for a couple of seasons in 2020, but now is a great time to try it if you haven't already. Blending blues, pinks, and purples into a light, gorgeous lavender tone, it's a very pretty and unique option for fall.
Holographic pastel. This amazing color lets you wear your favorite pastel with a bit of flair, using a combination of bright, light, multidimensional colors to create a shimmering holographic look.
Muted pink. You don't have to give up your favorite pinks for the season – just tone them down a little with this muted version of a fun color favorite and you're ready for fall!
Solids. This year, we've experimented with multicolored vibrant shades all year and for fall, it's time to try some solid colors in non-traditional hues. Popular choices include vibrant blues, reds, and icy silver.
We love new hair colors, and we hope we've inspired you to try something different for the cooler months ahead! Make an appointment today at Salon Red and our professional colorists will help you choose the perfect shade to help you show off your unique personality. Book an appointment today at any of our three Atlanta locations: our Brookhaven location - 804 Town Blvd, Suite 1045, 404-373-2003. Our Brookhaven Kids location right next door - 804 Town Blvd, Suite 1055, 404-228-7887. Our Candler Park location - 1642 Dekalb Ave, 404-373-2868. We can't wait to see you here!