The Coolest Haircuts Making the Cut in Summer 2023
07.01.2023
---
Summer is the perfect season for a fresh and stylish haircut that matches the sunny vibes and your personal flair. As we step into Summer 2023, it's time to explore the hottest haircut trends that will keep you looking trendy and fabulous. From bold pixie cuts to chic bobs and a range of versatile styles in between, this summer offers an exciting array of hairstyles to choose from. Let's delve into the coolest summer haircuts making waves this season
The Daring Mixie
For those seeking a bold and confident transformation, the pixie cut is a fantastic choice. Summer 2023 introduces the "mixie" cut, a modern twist on the classic pixie. The mixie incorporates longer layers on top and textured sides, creating a versatile and dynamic look that can be tailored to suit your face shape and enhance your unique features.
Styling Tip: Add volume and texture to your mixie cut by applying a small amount of Bumble and Bumble Surf Spray and tousling your hair with your fingers for a chic, tousled finish.
The Shaggy Layers
Embrace a carefree and playful style with the shag haircut, which is making a comeback this summer. The shag offers layered and feathered ends that create movement and texture, giving your hair a relaxed, beachy look. Whether you have long or short hair, the shag can be customized to suit your preferences and enhance your natural beauty.
Styling Tip: Enhance the texture of your shag haircut by using Wella EIMI Perfect Me Lightweight BB Lotion to define and separate the layers, creating a beautifully tousled finish.
The Sleek Bob
The bob is a timeless classic that never goes out of style. Summer 2023 puts a fresh spin on the bob with a focus on precision and clean lines. Whether you prefer a chin-length bob or a longer variation, the blunt cut adds sophistication and sharpness to your overall look.
Styling Tip: Achieve a sleek and polished appearance by applying Bumble and Bumble Hairdresser's Invisible Oil Primer to damp hair before blow-drying. Use a flat iron to create a smooth finish that emphasizes the clean lines of your blunt bob.
The Textured Crop
Short hair is all the rage this summer, and the textured crop is a trendy choice for those looking to make a statement. This haircut features textured layers and shorter sides, creating a chic and edgy look. The textured crop works well with various hair types and can be styled in different ways to suit your mood.
Styling Tip: Use Oribe Dry Texturizing Spray to add definition and hold to your textured crop, allowing you to style it with a textured and tousled finish.
The Effortless Long Layers
If you prefer to keep your hair long, embrace the effortless beauty of long layers. Summer 2023 highlights textured and wispy layers that add movement and dimension to your locks. This versatile style suits different face shapes and allows for a range of styling options.
Styling Tip: Apply Wella EIMI Sugar Lift Sugar Spray to damp hair, then use a wide-toothed comb to create natural-looking waves by twisting small sections of hair and allowing them to air dry.
The Retro Bob
For a touch of vintage charm, the retro bob is a must-try style this summer. This haircut features a chin-length bob with subtle curls or waves, reminiscent of the glamorous looks from the past. The retro bob exudes elegance and sophistication, perfect for those who want to make a glamorous statement.
Styling Tip: Use a curling iron or hot rollers to add soft curls to your retro bob, then apply Oribe Curl Gloss Hydration & Hold to hold the curls in place and give them a glossy finish.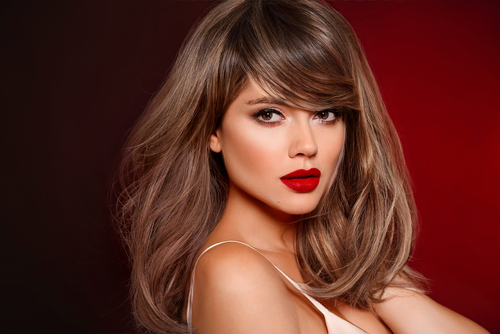 The Romantic Long Bob
For those who desire a romantic and versatile style, the long bob, also known as the "lob," is a fantastic choice. Summer 2023 introduces a romantic twist to this timeless haircut with soft, face-framing layers and tousled waves. The romantic long bob exudes effortless elegance and is suitable for various hair textures and face shapes, making it a popular choice among trendsetters.
Styling Tip: Enhance the natural waves of your long bob by applying a sea salt spray, such as Bumble and Bumble Surf Spray, to damp hair. Scrunch your hair gently and let it air dry or use a diffuser for beautiful, beachy waves.
The Boho-Chic Mullet
Summer 2023 brings back the boho-chic aesthetic, and the mullet haircut receives a trendy update. This modern mullet features a shorter length on the top and sides, while the back showcases longer, flowing locks. The boho-chic mullet allows for a playful and edgy look, perfect for those who want to express their individuality and embrace a unique style.
Styling Tip: Emphasize the textural contrast of your boho-chic mullet by using Oribe Dry Texturizing Spray to add definition to the shorter sections. Use a curling wand to enhance the flow and movement of the longer strands, creating a stylish and effortless bohemian vibe.
Summer 2023 offers a wide range of exciting and stylish haircuts to suit every individual's preferences and personality. Whether you're ready to embrace a daring mixie or prefer the elegance of a retro bob, our skilled stylists at Salon Red are here to provide personalized services and help you achieve your desired look. Don't be afraid to experiment and embrace a new hairstyle this summer. 
Reserve your appointment online or give us a call at one of our two convenient Atlanta locations- 404-373-2003, 804 Town Blvd, Suite 1045, Brookhaven, or 404-373-2868, 642 Dekalb Ave, Candler Park. You can also schedule a virtual consultation with your favorite Salon Red stylist for advice on hair and scalp care, styling, and more.