Hair Colors You'll Love for Fall
10.01.2021
---
Ready for fall? Don't forget to try a new hair color that'll look bold and vibrant with all your fall outfits. There's a lot to choose from in this fall's hair color trends, so you'll be sure to find one you love with a little help from your colorist at Salon Red!
Honey wheat blonde. While many trending colors for blonde tend to be either warm or cool shades, this season we're seeing a change with this honey wheat hue that's somewhere right in the middle. Honey wheat works with your natural tones to give you a natural looking blonde.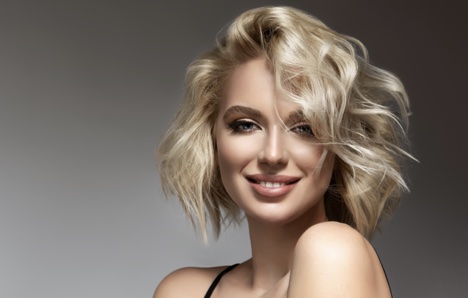 Candlelight blonde. Whether you were able to get away on vacation this summer or not, candlelight blonde gives you that beach-lightened look. It's a warm, natural looking shade that lets everyone know that you're serious about fun in the sun. A soft shadow root gives you that tealight candle effect that glows in the light, both indoors and out.
Espresso. Love your brunette but want to warm it up for fall? This deep coffee shade gives you the best of both worlds. It's all about the deep, dark undertones playing nicely with golden highlights for a shimmering look you'll love.
Chocolate mocha. If you like darker brunette shades, this deep, rich color is perfect for you. The emphasis is on shine, which makes this dark color look incredible when it shines in the sun.
Copper red. Autumn is a great time to go red, and this bright, natural look is a great choice for fall. If you're ready for a bold look, the sexy, playful copper red shade is the way to go.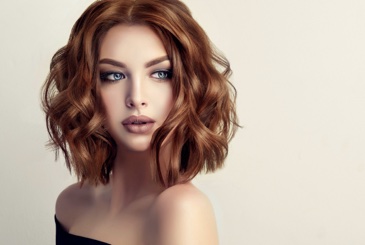 Softer auburn highlights. If you want a little red in your color but aren't ready for a bold, all-over look, try adding some auburn highlights for a soft, warm glow. Auburn looks fabulous against any shade, but it's a great way to warm up a light brunette and give yourself a little hint of color.
Peach rose. Everyone loves pink hair color, and this season, we're seeing a lot of demand for a peachy rose shade for a warm glow. It starts with platinum at the base and adds pretty pinks and rose tones for a gorgeous look.
Dip-dye ends. Here's a fun way to add a burst of bright color to your look. Just pick your favorite bright color, whether it's red, blue, purple, or something else, and ask your Salon Red stylist to give you dip-dye ends. This gives you the look of dipping your hair in your favorite color – as far as you want to go, for a bright, cheerful fall look.
No matter what color you choose for fall, you'll walk out of Salon Red with a gorgeous, vibrant new look you'll love to go with all your new fall outfits. Our professional colorists use only the best professional products to be sure your new color stays bold and beautiful for as long as possible.
Home haircare is also an important part of keeping your new Salon Red color looking gorgeous. It all starts with soft, healthy hair, because that's what will help your color look best. It works like this: soft, well hydrated hair strands are smooth, which reflects light and shows off color that's the most vibrant. If hair gets dry and damaged, each strand becomes frayed, which leaves your color looking muted. 
Be sure to follow all the home haircare recommendations of your expert colorist at Salon Red to keep your hair looking its best. That includes waiting before your first shampoo so that your new color has time to set, avoiding heat whenever possible, shampooing less frequently, conditioning often, and always using salon-grade professional haircare products from trusted salon brands like Bumble and Bumble®, Davines®, Wella®, and Oribe®.
For a bold, beautiful hair color you'll love, let the expert colorists at Salon Red help you look incredible this season. Whether you're looking for an all-over color or just want some highlights to warm up your current shade, we'll help you find the perfect color for the look you want. Book your hair color appointment today at any of our Atlanta locations: our Brookhaven location - 804 Town Blvd, Suite 1045, 404-373-2003 or our Candler Park location - 1642 Dekalb Ave, 404-373-2868. Need one-on-one stylist or colorist advice before choosing your new fall look? Schedule a virtual consultation with your favorite stylist today. We can't wait to see you here!