The Trendiest Haircuts You Will See Everywhere in 2022
05.01.2022
---
This season, it's time for a new haircut that will really show off your individual personality! We've combed through the latest in trendy haircuts to help you find the best choices out there that will not only give you a great look – but also give you customized options so you can make the style all your own. Our expert stylists have seen a lot of great new looks this season!
The Octopus. Trending at the top this spring in haircuts – is the amazing octopus cut. It's all about the retro shag that's updated to give you a modern look by adding lots of top-heavy, chunky layers mingled with long, tentacle-type layers beneath it. It's all in the shaping, so your expert Salon Red stylist can create a unique look for you by balancing your hair's weight in varying layers that combine to give you that on-trend look!
 
The Layered Pixie. Shorter styles are hot this year, and the heavily layered pixie is trending high. Don't think that short hairstyles are short on individuality – your expert Salon Red stylist can shape your pixie to suit your style. One option is a retro 80s style pageboy cut with lots of layers for great dimension.
 
The Layered Mid-Length Cut. Just about any length can benefit from layers, and we're seeing a huge trend toward a mid-length cut with lots of volume and dimension. Layers help show off your hair's texture, so it works for anything from subtle waves to full-on curls. 
 
The Shag Bob. Another throwback style from the 80s that's trending this year is the shorter shag cut. This shag bob – or shag lob, if you like a slightly longer style – is trending this spring for a fresh new look. 
 
Extra-Long Curtain Bangs. Curtain bangs are having another moment this year – and this time, they're longer and even more dramatic. Curtain bangs frame your face with gentle waves and wispy feathering that gives you the perfect look for longer, wavy hair. This year, they're coming up a notch for an even longer, incredibly dramatic style. 
 
The MicroBob. This version of the classic bob is updated for a modern look, adding a shorter design for ideal shaping. MicroBobs are cropped a bit above the chin level, unlike traditional bobs that create a straight line right at the chin. It's a fun, sexy look that will get you noticed – bonus points for how easy it is to style!
 
Long, Invisible Layers. With super long hair, even subtle layers are effective. This fantastic new cut gives you light, barely-there layers and beautifully textured ends for an unforgettable and definitely irresistible style. 
 
Side Bangs. The side-swept look is coming back huge this year. The look is updated for 2022 with a more natural sweep and relaxed layered cut that's gorgeous anywhere with any outfit. 
 
The Bixie. The bob – the pixie – what happens when you bring two of the best short styles and combine them for one incredible look? The bixie is the result, and you get a beautifully layered, textured look with blunt ends and a personalized style!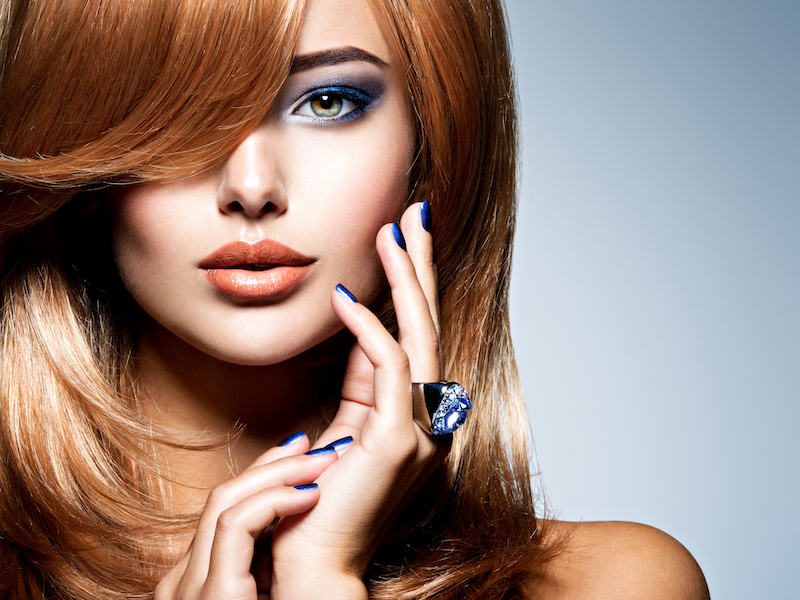 Found a new look and want to keep it looking great? Healthy, well-moisturized hair is the key to helping your style look its best. When your hair's in great condition, you keep the frizzy flyaways at bay and get smooth, defined waves and curls and a great-looking style. It's easy to keep your hair in great condition with a few tips from the pros at Salon Red:
Deep conditioning treatments. If your hair is exceptionally dry, or if warmer weather tends to give you frizzy hair, come into Salon Red regularly for professional deep conditioning treatments. Deep conditioning helps keep the outer layer of each hair strand smooth, which prevents tangles, helps light reflect better for vibrant color, and makes hair less frizzy for easier styling and more spectacular, defined curls and waves.
 
Cut back on heat. Both hot water and heated styling tools can damage hair, so rinse your hair in cooler water and ask your Salon Red stylist for the best cut and style that will require less blow drying, flat irons, and curling rod use. Plenty of today's trendiest cuts requires much less styling than their 80s and 90s counterparts. 
 
Use only professional products. Drug store and grocery store brands can contain a lot of questionable ingredients that can dry out and damage your hair. Professional products from trusted salon brands like Wella®, Bumble and Bumble®, Aveda®, and Oribe® are formulated with natural and effective ingredients that treat your hair right. 
Ready for your new trendy haircut? Make an appointment today at Salon Red and let our expert stylists give you the perfect cut for those warm months ahead! Book your appointment today at any of our Atlanta locations: our Brookhaven location - 804 Town Blvd, Suite 1045, 404-373-2003 or our Candler Park location - 1642 Dekalb Ave, 404-373-2868. Need one-on-one stylist advice before choosing your new style? Schedule a virtual consultation with your favorite Salon Red stylist today. We can't wait to see you here!