4 important reasons your hair deserves professional haircare
04.01.2020
---
There are so many types of hair care products on the market and so many places to buy them. As a discerning consumer, is there really a difference between "professional" grade products and drugstore brands? YES! In this article, I'm going to discuss common myths and concerns guests have surrounding the hair care we sell at the salon and why we have your best interest at heart.
1) Professional hair care is WAYYYYY too expensive!
Just like with anything else, you get what you pay for. Investing in your hair is actually more cost-effective because professional hair products are more highly concentrated giving your more applications per bottle than cheaper brands.  The professional products are of higher quality and your hair will be healthier when you use it. That means less maintenance in the long run!  We realize that every person has a certain price point in their beauty budget that they are most comfortable with. At Salon Red we carry Three hair care brands that we fully trust the performance; Oribe, Bumble & Bumble, and Davines. While your hair will thank you no matter which of these you use, they are each at different price points so you can feel the most confidence in your purchase.
2) But why would I buy from a salon when I can get the same thing at a beauty supply store???
This may be true with many larger hair care brands that are sold in salons, stores, and even online, the fact of the matter is that when you don't buy directly from our salon we cannot guarantee that the product/s are right for you or even that it's the same product that you see in the salon. Retail stores are primarily focused on their bottom line making a sale.  They receive benefits for promoting one brand over another. Employees may not have studied hair is most often not licensed cosmetologists and are not experts in the hair field, and therefore can't give accurate recommendations.  After all, no one knows your hair better than your stylist.  It has also been proven that drugstores and online forums will often sell 'copycats' or knockoffs because they're cheaper to produce and allow for a higher profit than their verified counterparts.
At Salon Red, we have partnered directly with our product manufacturers so that we can guarantee the quality, effectiveness, and sustainability of the products we sell.  We have gained great expertise in the science behind them. We will never recommend a product if we don't feel that it's the best product for your hair!
3) I need these reward points!!! 
The rewards are even better with Salon Red than in a retail store! Often at the big box stores, you spend copious amounts of money only to choose from a few small samples of products that you may not even like. But here at Salon Red, we offer a 15% off retail voucher to use within 6 months of your first appointment and for every 5 products you purchase, you receive 1 full-size product free. You can choose how to make your rewards work for you!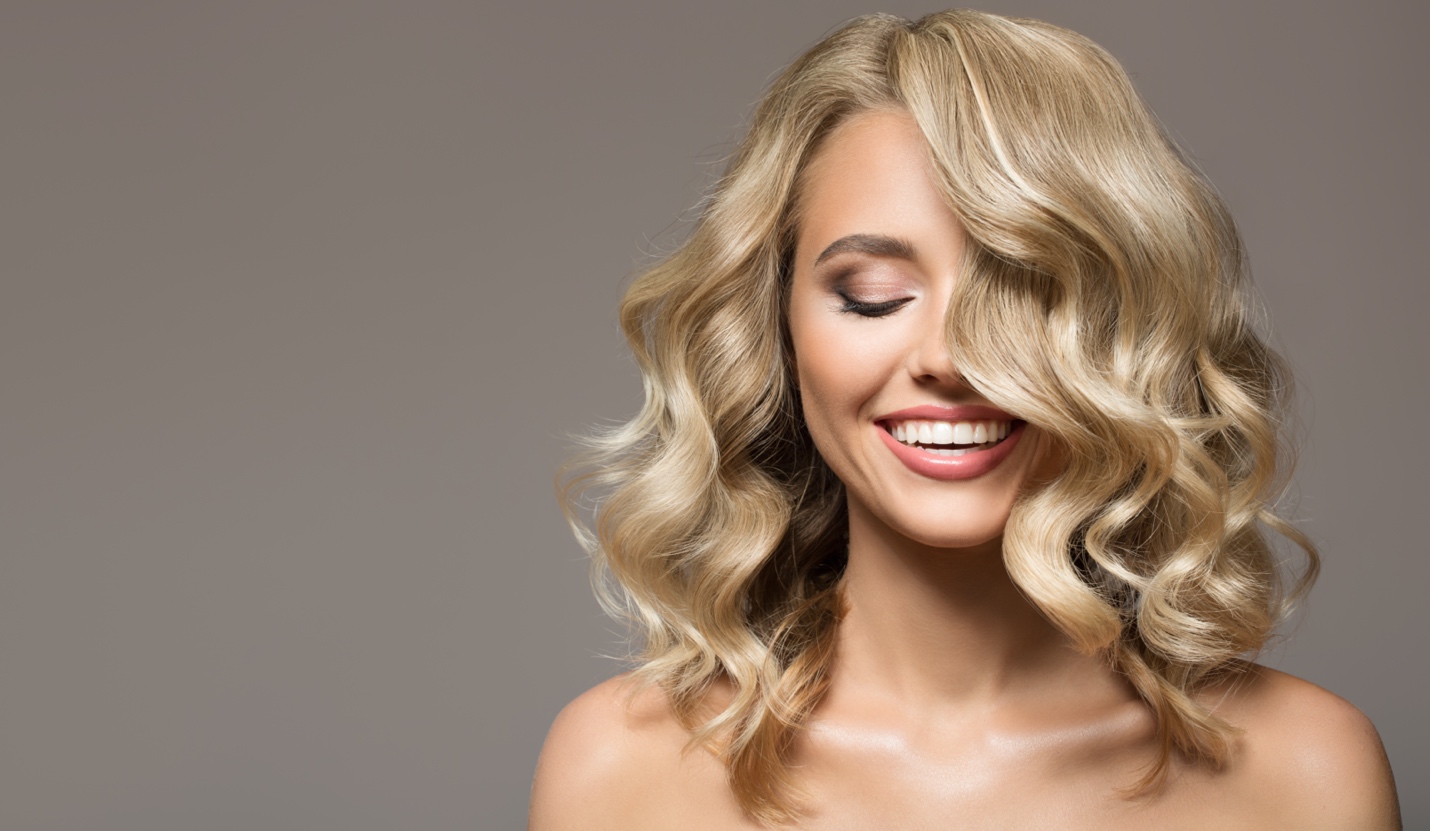 4) Styling products and treatments just don't work for me and I don't like the way they make my hair feel.
I hear this most often from clients with finer hair or naturally curly hair. Part of what's so great about visiting a salon to purchase hair care products is that we show you which products are the best for your hair needs.  Your hair won't feel greasy or crunchy and you can see the way your hair reacts to them in real-time. Not every product is right for every hair type and daily routine.  90% of the time when people don't like hair products in their hair it is because they haven't found the right one.  The best way to be sure you are buying the right products is to ask your stylist during your next appointment or we invite you to reserve an appointment for a free consultation with us.  In this consultation, you can voice your concerns and receive tips and tricks for the best usage. We want you to love the hair you wear and we are very happy to help!
Interested? Let our professional stylists at Salon Red help you find the perfect hair care regimen for you. Make an appointment today for a complimentary consultation by visiting us at one of our two locations Brookhaven 804 Town Blvd Suite 1045, Atlanta, GA 30319, or Candler Park 1642 Dekalb Ave.
Atlanta, GA 30307.  Or by calling us at Brookhaven (404) 373-2003 Candler Park (404)-373-2868.  You can also reserve your appointment online with our convenient online booking https://salonred.com/
Written by Sarah Springer
IG: @the_broken_comb