Salon Red Bored with Your Look
04.14.2021
---
Bored with Your Look? Do a Virtual Consultation!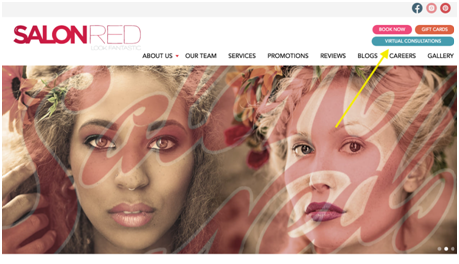 It's been a long lockdown, did your hair pay the price? For most of us, our hair grew out over the past year and though we've tried to make it work, covid-hair is just getting boring. Whether you're looking for a new look to get out of the lockdown rut or you're just looking for a whole new style in your life, you may still be hesitant to make too many trips to the salon. We've got you covered at Salon Red with a whole new service to help you decide on your new style right from home – contactless virtual consultations.
Introducing Virtual Consultations! Our Salon Red virtual consultations let you connect with your favorite expert stylist right from your device, giving you a video appointment so you can show your stylist where you're at with your hair and how you'd like to transform your look. Whether you're busy and can't make it into the salon for a consultation or you're still not comfortable with lots of indoor contact, Salon Red virtual consultations let you get those style decisions made right from your own home – or anywhere!
Getting the right style isn't something you do quickly. It takes a consultation with an expert stylist that's personalized just for you. Instead of getting that done with an extra in-salon appointment, virtual consultations let you do that at home. You and your Salon Red stylist can brainstorm ideas for color, cut, and style right from your mobile device, and the best part is that your stylist can see your current color and cut as well as your skin tone, so you can make the decisions for your new style as a team on a convenient, easy-to-use platform.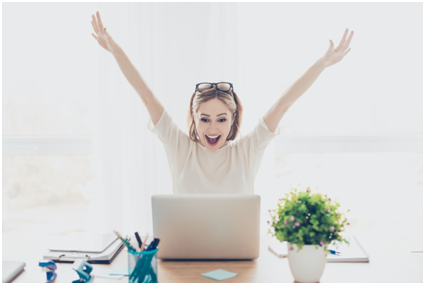 What Happens During a Virtual Consultation? Salon Red virtual consultations are completely personalized to you, so you'll talk about what you want in your new style. You can show them different looks that inspire you that you'd like to try, and at the same time, your stylist can see the current color of your hair, as well as its length and texture, to help you decide which of the styles you like would look best on you. If you're not really sure what you're looking for in a new style, but you're just bored with the look you have, you can ask your stylist questions and come up with new ideas face-to-face without having to step into the salon for that extra in-person contact. Your virtual consultation will be followed up later with an in-person styling appointment where your stylist will already know exactly what you want! The video consultation lets your expert Salon Red stylist take notes about your personal style decisions and prepare for your in-salon appointment. Also, if you're having a color process or another treatment that needs some pre-appointment preparation, your stylist can give you instructions and suggest professional products that will help your hair look its best with your new look.
How Does a Virtual Consult Work? It's easy to schedule your Salon Red virtual consultation! Just click on Virtual Consultation right here on our website, choose your location that has your favorite expert stylist, and schedule the time and day that works best for you. Your stylist will call you at your appointment time and you'll get a split-screen video where you can talk to your stylist one-on-one. That's it! It's easy to get the style advice you need right from your device and start putting that boring old style behind you. At the end of your virtual consultation, you'll schedule your in-salon appointment, where you'll get that fantastic new style you talked about on your virtual consultation.
If you're ready to make a big change, a virtual consultation is a place to start, whatever the reason. Whether you need a new look because you've been stuck in a rut with the same hairstyle for years, need help correcting months of lockdown DIYs, are starting a new career, or find yourself suddenly reentering the dating scene, just click on Virtual Consultations at the top of your screen to schedule your virtual consultation with an expert Salon Red stylist today.
If you still have questions about virtual consultations, give us a call at 404-373-2003 (Brookhaven) or 404-373-2868 (Candler Park), and we'll be happy to assist you. When you're ready to visit our salon in person, you can book an appointment online at any of our Atlanta locations. You'll find us at 804 Town Blvd, Suite 1045 in Brookhaven and 1642 Dekalb Ave, in Candler Park. We look forward to seeing you!