Meet the Summer's Hottest Highlighting Technique; Hair Frosting
06.01.2022
---
With so many hair color trends this summer, it can be overwhelming to decide which is best for you. French glossing, balayage, ombre, foil highlights, partial highlights, or babylights – it can make you dizzy just thinking about it! Well, be prepared to learn yet another highlighting technique that's taking hair salons by storm this summer – hair frosting. At Salon Red, our hair colorists can help give you a fresh new summer look that's easy to maintain and will give you a soft, subtle elegance you will surely love.
Before we look at this hot new trend, let's review those highlighting techniques that we know and love. 
The Dramatic Ombre. This is a look more than a hair coloring technique that creates a graduated, dramatic look. It involves blending one color into another with the lightened highlights concentrated at the ends and the roots being darker. Although it's bolder than a balayage, it eliminates dimension. 
French Glossing. This is a modern take on the ombre look which is great for transforming dry, dull hair into shiny vibrant locks. Your Salon Red stylist will help you choose a permanent hair color to be applied to the roots and then the gloss is distributed to the ends to add sheen and gloss that'll give your summer hair new body and shine.  
Beautiful Balayage. this highlighting technique doesn't use foils, but instead, hand paints your hair to create a beautiful, natural, sun-kissed look. Because the highlights are blended seamlessly, it has a more organic grow-out period and the lighter pieces add shimmering dimension throughout the hair. Some people even add bolder light pieces around the face called money pieces.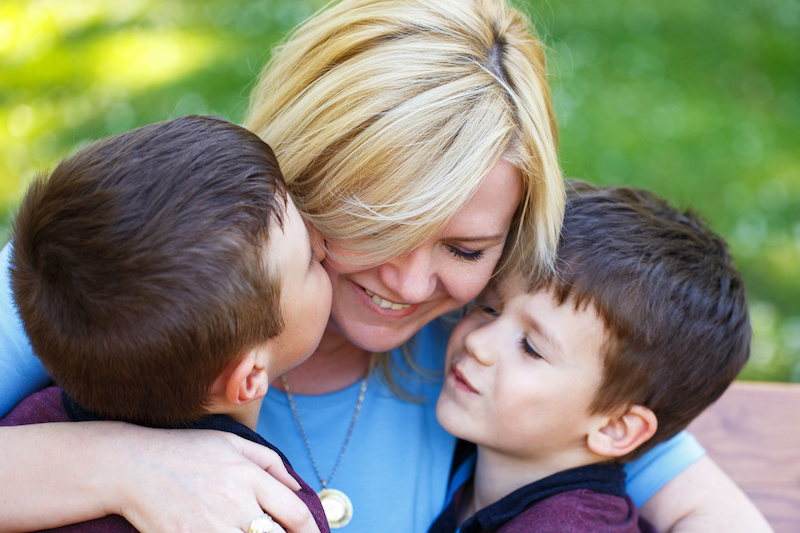 Soft & Delicate Hair Frosting. This technique was popular in the nineties this hair frosting technique involves bleaching individual strands a light blonde color from root to tip. The adjacent strands will remain their darker color, untouched. This elaborate process creates a multifaceted finish that contrasts the light and dark strands in a delicate balance of light-ended strands falling softly among the darker giving the hair a subtle frosted look – much like frost on leaves in the early morning. 
How does hair frosting differ from other highlighting techniques? Although balayage has been ruling the hair color world for the past decade, that and other highlighting techniques don't involve coloring every single strand. Hair frosting gives a delicate, subtle effect that the other highlighting options lack. 
Is hair frosting easy to maintain? Yes! It's designed to blend into your natural hair color. The results are layers full of color and dimension without appearing overdone. Thanks to its delicate subtlety, it's an easily manageable color that doesn't take a lot of commitment and it's easy to grow out and still look great. 
Hair frosting works on all hair types and textures. No matter if your hair is straight, wavy, curly, or coily, this highlighting technique will amplify your hair color and accentuate your face. 
Aftercare for hair frosting. Because your Salon Red hair colorist will be using bleach to frost your hair, they will give you a personalized hair care prescription with products that give you the right amount of protein for strength and moisture for softness and flexibility.  Your hair will look and feel amazing when you use these high-quality professional hair care products as they will work to nourish, moisturize, and protect your hair so that it'll stay soft, manageable, and healthy until your next visit. 
Our master stylists are ready to give you the hair color you want. Before your appointment, it's always a good idea to gather similar images ahead of your consultation. Mention hair frosting, cool or warmer tones, and that you'd like a more muted effect than traditional foil highlights. 
Ready for your new hair color? Make an appointment today at Salon Red and let our expert hair colorists give you the perfect hair color for summer! Reserve your appointment today at any of our Atlanta locations: our Brookhaven location - 804 Town Blvd, Suite 1045, 404-373-2003 or our Candler Park location - 1642 Dekalb Ave, 404-373-2868. Need one-on-one stylist advice before choosing your new style? Schedule a virtual consultation with your favorite Salon Red stylist today. We can't wait to see you here!