Hair Accessories That Will Be Seen Everywhere This Spring
04.01.2022
---
Need a new look for your hair but love your cut and color? Accessories are the way to go this spring! Accessories do double-duty controlling your style while also adding a little flair and interest to any look. 
This spring, we're seeing lots of hair accessory styles at the top of the trends. One of the most prevalent is the retro style, especially those looks made popular in the 90s like scrunchies and from the 70s like headbands. Of course, they're all updated for today with new designs and bold colors that you'll love!
Straw boat hats. This spring, the boho style is getting an upgrade with woven straw boat hats that add a little fun to your style. Not only do they look great with your spring outfits, but they also help protect your hair from damaging sun exposure.
 
Miniature claw clips. Claw clips work great in hair because they grip really well to help hold back a ponytail or braid. This spring, we're also seeing them as a fashion accessory in bold colors to match your look.
 
Vintage scarves. The scarf is a great look that, like a wide-brim hat, protects your hair from sun damage. Another benefit is that a bright, colorful scarf can add just the right accessory to your outfit. Wrap them over your hair and tie them underneath in the back for an elegant look.
 
Scrunchies. Here's a definite 90s trend that's seeing a resurgence – the scrunchie! Cute and playful, scrunchies come in tons of colors, so keep several on hand so you'll always have the perfect match for your outfits.
 
Big, bold bows. An oversized bow is the fashion statement you need this spring. And not only do they keep your braids and ponytails neatly in place – but they also make a bold statement that complements your outfit. 
 
Embellished headbands. Headbands are another throwback look that's trending high this spring. For a modern twist on a vintage favorite, choose headbands that are embellished with interesting designs and textures for a fun look. 
 
Jewelry for your hair. Don't just sparkle with rings, earrings, and pendants. Add that shimmering gemstone look to your hair accessories with clips, barrettes, and pins that look like your favorite jewelry designs.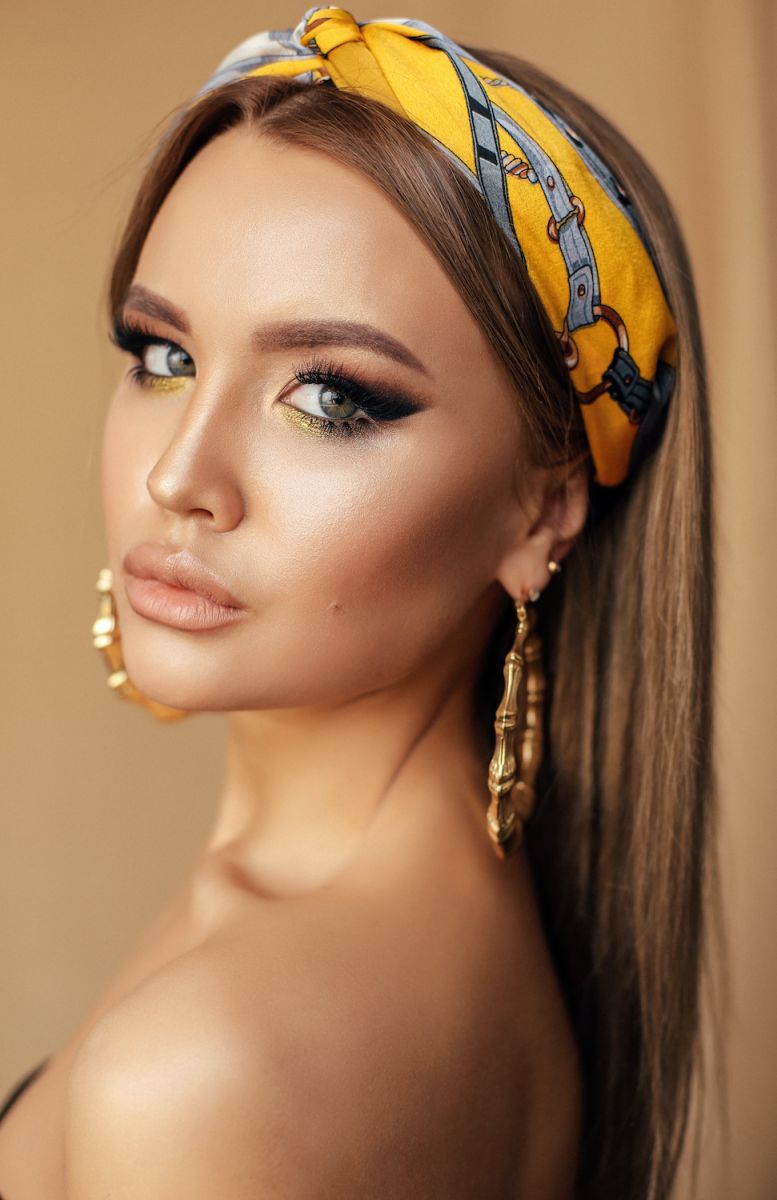 Accessories are an easy way to add interest to your existing style. But if you're looking to make a bigger change, consider a new haircut or hair color for spring.
Haircuts. Haircuts give you a new look by reshaping your hair to highlight your best features and show off your unique personality.
Short. We're seeing plenty of short and super-short haircuts for women trending this spring-like layered pixies, buzz cuts, and mid-cuts that are slightly longer than a buzz cut. The advantage of short or super-short hair is easy care – and accessories make it easy to change up that look anytime with almost no effort.
 
Medium. This season's trending styles feature layers, which add volume and dimension to your look. The lob, also called the long bob, looks great no matter what your hair's texture – curly, straight, or wavy!
 
Long. Long, romantic waves and curls are still trending high this season. Adding some hair accessories and styling twists like braids and ponytails can accentuate the look.
Hair color. Spring is a time of renewal, so it's a great time for new hair color! Spring colors don't always have to be lighter, as we're seeing in the top trends this year.
Reds. Red is always trending. This season's take on the red look is ginger, a blend of browns, copper, and reds that gives you a shimmering color that will get you noticed.
 
Blonde. Blondes for spring 2022 mean sandy, natural looks, and plenty of natural-looking highlights that make your hair look sun-kissed and beautiful.
 
Brunettes. We're seeing some rich brunette colors trending this season, everything from a blonde-infused coconut mocha to a rich, deep black to add contrast to your look.
As always, the best way to keep your hair looking great is to keep it healthy with regular visits to Salon Red for trims, cuts, color care, and deep conditioning treatments, as well as personalized prescriptions for home haircare from trusted salon brands like Bumble & Bumble®, Aveda®, Wella®, and Oribe®.
Get a new look this spring for your hair. Make an appointment today at Salon Red and let our expert stylists and colorists help you choose the best look for you! You can book your appointment today at any of our Atlanta locations: our Brookhaven location - 804 Town Blvd, Suite 1045, 404-373-2003 or our Candler Park location - 1642 Dekalb Ave, 404-373-2868. Need one-on-one stylist or colorist advice before choosing your new balayage color? Schedule a virtual consultation with your favorite Salon Red stylist today. We can't wait to see you here!