Go Beyond Boring with Hairstyle Tips from the Salon Red Pros
06.01.2021
---
Bored with the same old hairstyle? You're not alone, because we all have those days when we just don't know what to do with our hair. The expert stylists at Salon Red understand how hard it can be to overcome those boring hair days, and we're here to help! Here are a few of the best tips and tricks from our professional stylists to help you get beyond the boredom and love your hair.
Ideas for short hair
French braid updo. If you've got a bob cut, the French braid is a great way to change up your look for a classy-looking updo. The trick is to braid it up on the side and add hairpins wherever loose strands poke out to hold things tight. 
Instant bangs. Short hair lets you do some fun hairstyle tricks, including this one that gives you instant bangs. Just brush some of your hair straight forward instead of to the side, and there you go! Likewise, you can also lose the bangs by combing them into your regular hair. It's amazing how much of a difference it makes in your style when you're with or without bangs, so this trick definitely adds some new options on those boring hair days.
All that glitters. If you're struggling with your style when prepping for an important night on the town, accessories can save the day! Just throw on a clip, headband, or decorative comb that sparkles and you'll brighten up your look instantly. Bonus tip – don't wait till an important night to stock up on different types of accessories. You never know when you'll need a quick style boost!
Ideas for medium-length hair
Braided updo. Updos can work for any hair – you just need the right trick to keep everything in place. With a center part, braid your hair on both sides, then pin it up into a chignon-style bun low in the back. You've got an instant, gorgeous new style!
Sleek slick-back. That slicked-back look is popular on fashion runways, and for good reason. It's a chic, sophisticated style that looks fantastic with all your summer fashions. Use a strong-hold gel from a professional haircare brand like Davines® to get that perfect slicked-back look for your summer style.
Blow-out volume. If your hair seems a little flat, get more volume with a blowout. The expert stylists at Salon Red can give you the blow-dried look you'll love with plenty of volume and bounce!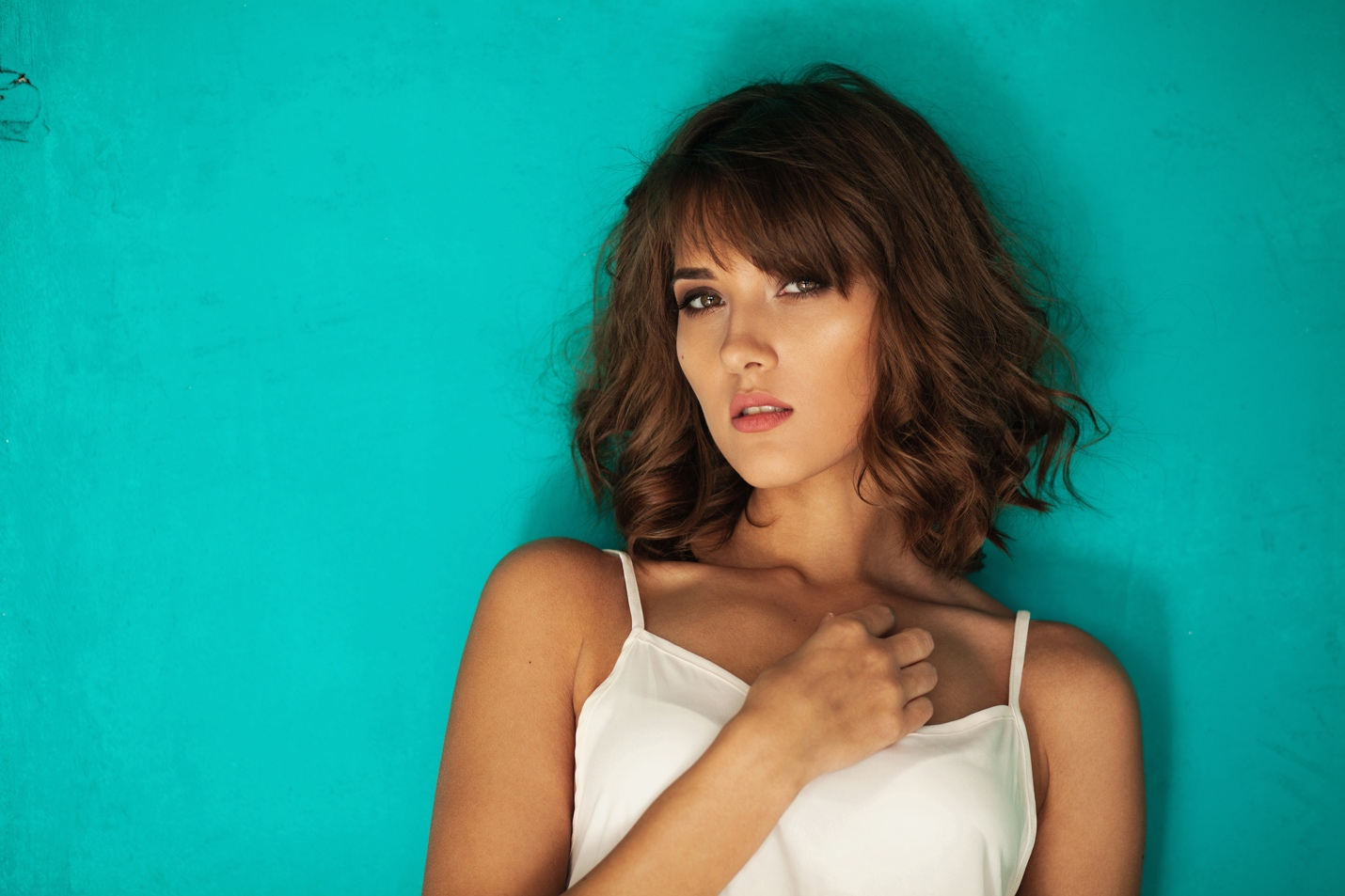 Ideas for long hair:
Flower power. For a cute idea that gets your hair out of your face, start with a couple of braids on both sides. Then bring them back, twist them into a chignon knot, and let the rest fall naturally in the back. The result is a braided "flower" look that's great for any occasion.
Layered options. Next time you're here at Salon Red, talk to your expert stylist about a layered cut. Layers give you more styling options by pumping up the volume and showing off your hair's natural texture.
In top condition. Sometimes long hair looks flat and limp because it needs more conditioning. The longer the hair, the more moisture it needs, so regular deep conditioning treatments here at Salon Red can help. Moisturized hair looks revitalized and helps you fight the frizz that can put a damper on your hairstyle. 
No matter what your hair's length or texture, using the right professional haircare products helps your hair look its best. Here at Salon Red, our expert stylists can give you a personalized hair care prescription using the best professional products from top brands like Well®a, Davines®, Oribe®, and Bumble and Bumble®, so you can get your hair in its best possible condition for great styles that look fabulous.
Need advice on great styles for your hair? Make an appointment today ad Salon Red and our expert stylists can show you tricks and tips to keep your hair looking great every day! Book an appointment today at any of our Atlanta locations: our Brookhaven location - 804 Town Blvd, Suite 1045, 404-373-2003 or our Candler Park location - 1642 Dekalb Ave, 404-373-2868. Need one-on-one stylist advice before choosing your new hairstyle? Schedule a virtual consultation with your favorite Salon Red stylist today. We can't wait to see you here!