Seven Everyday Things Women Over 50 May Worry About With Their Hair
05.01.2023
---
When you start getting up there in age, you may start to notice some changes happening to your hair. Maybe at first it is gray hair here and there, or maybe it's getting thin, or dull…there are a lot of concerns women can have about their hair as they age. No matter the hair woes you face, you can still have the mane you desire with Salon Red. 
 
One: Graying Hair & Visible Roots 
 
If you are starting to notice gray roots and hair, we can help you get your hair back. There are a couple of options we can go over to make sure your hair looks just the way you want it to, all of them include using hair color for grey hair. The first option is to dye your hair back to your natural color. Or if you want to get a little extra flare to the look, we can do some lovely highlights to not only bring back your natural color but add some depth and make any lighter tones to your hair appear more natural. Another option is to consider the current trends. Gray and silver hair is very popular right now, so you may try embracing the new hue. 
 
Two: Thinning Hair & Hair Loss 
 
We know how important a woman's hair can be. Thinning hair and hair loss is a part of life, but that doesn't take away how much it can impact you. Some of the best hair loss treatments for women over 50, or anyone really, can come from salons like this. Now, we can't make your hair grow back overnight, but we can cut your hair so as to cover bald patches or create volume and recommend hair care products to reduce the effects of your hair loss. We may not be able to provide the same services as a hair loss clinic, but we can help to make the process easier for you. 
 
Looking for hairstyles for women with fine, thin hair? Choppy pixie cuts can be both easy and add volume, but if you want to keep your length you can always opt for a blowout. A more long-term option though, that will really add depth and bounce is a perm. 
Three: Lack Of Volume Or Body In Your Hair
For this problem, there are some products we highly recommend trying out. Bumble & Bumble is a highly recommended brand with products like their thickening volume shampoo & conditioner that can help promote volume and hydrate your hair, all while being cruelty-free. Oribe is a salon-quality brand as well, with products available such as their Swept Up Volume Powder Spray that can help texturize and lift lifeless hair. Our stylists can even give you personalized prescriptions so you can care for your hair right. We'll even teach you how to use the tools and products you'll need for quality hair, from brushes to heated tools. 
 
Four: Dull, Lifeless Hair 
 
When you look in the mirror and notice that your hair just does not have the vibrancy it used to have, it can be a bit of a blow. Luckily, there are solutions for this. Lifeless and dull hair can have vibrancy brought back with keratin treatments and deep conditioning treatments. Keratin treatments can help bring the shine back, and repair any issues with frizzing you may have. Deep conditioning and moisturizing treatments will help prevent issues with split ends and dryness, and add nutrients to your hair. This really helps to bring back life to hair that needs extra attention. 
 
Five: Difficulty Finding Hairstyles That Flatter Your Features
 
One of the best hairstyles for round faces over 50 is a nice, long shag cut. The long hair and shaggy cut will really make sure to highlight your face while making sure you get to keep your length, as well as some beautiful textures from the shaggy style. 
 
Hairstyles for women over 50 with glasses are very often shorter styles like pixie cuts- and with styles like the mixie and the bixie coming out, you can have some fun with it.
 
If you're in doubt that the style that you want is a style that will compliment the features you have, ask your stylist. They can recommend what styles would be best to compliment your look.
 
Six: Keeping Up With Trends Without "Trying Too Hard"
 
It can be hard, as you age, to find trendy styles that don't scream "I'm trying too hard!" Luckily, bobs in particular are very popular right now. Bobs are great low-maintenance hairstyles for older women that will look natural and chic at the same time. You still have creative freedom with the variety of styles you can get with a bob, and it is the perfect hairstyle to pair with a little texture and your favorite style of bangs. Blunt cuts and curtain bangs are pretty popular right now too, so it's a lovely option for you.
 
Seven: Finding Easy & Stylish Hairstyles 
 
If your concern is finding stylish but easy ways to style your hair, short haircuts for women over 50 are your best. We've talked about bobs, and pixie cuts which are both easy to style and maintain. You can add in an undercut too if you want. And of course, we wouldn't want to leave out layers. Getting layered hair gives you easy movement and texture with minimal styling efforts, while still hopping on the trends of the year. 
 
You can also try hair accessories for mature women to make your styling easier. Sleek, minimalistic hair clips and claw clips are great, but don't be afraid to wear your favorite headband or scarf either. 
 
If you follow these hair care tips for mature hair, you will start to see a difference in your hair and maintain your confidence as you age.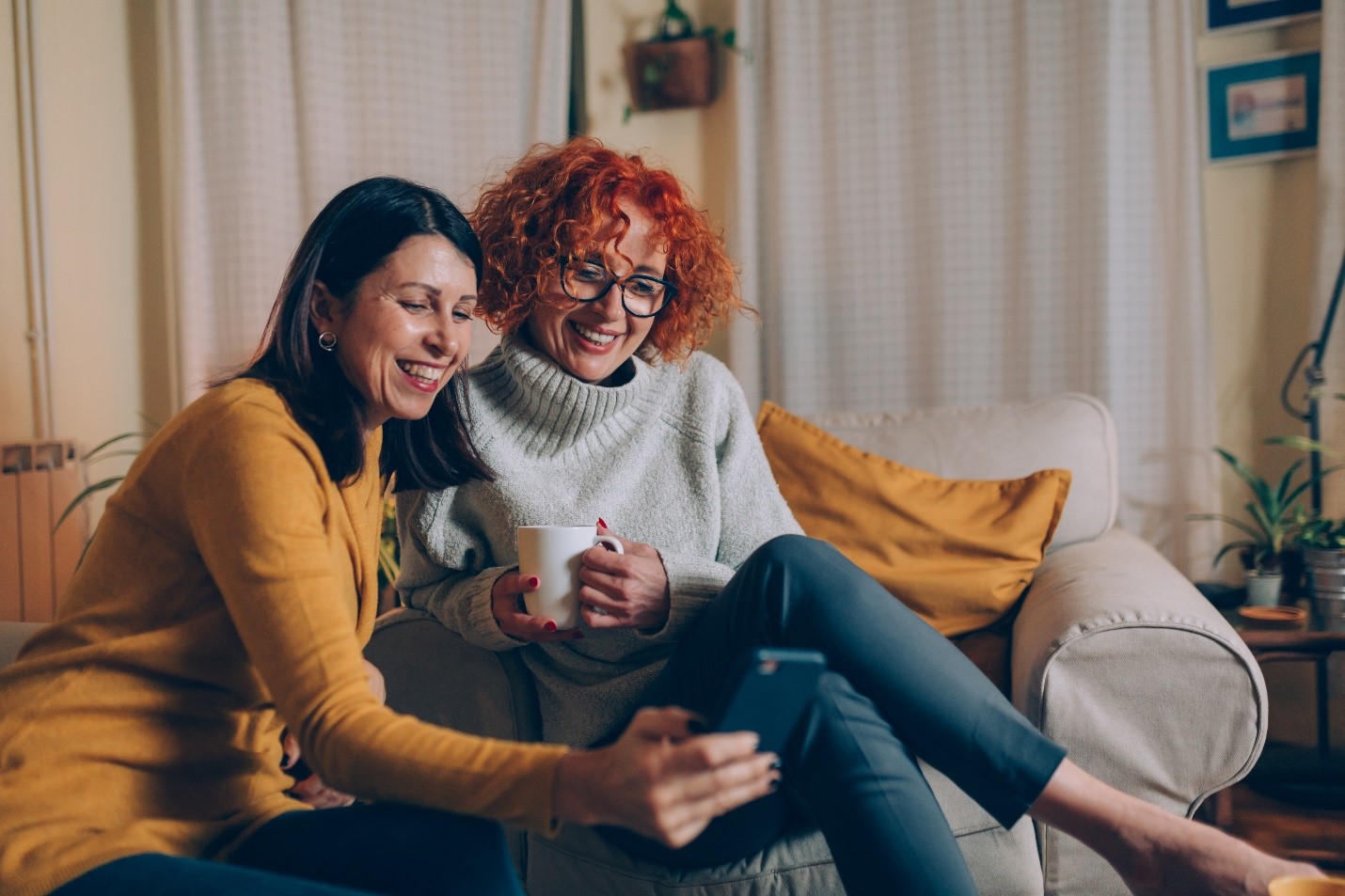 Salon Red is here to help you on your hair care journey. It doesn't matter your age, as long as you have hair, we can make it shine. Reserve your appointment today at any of our Atlanta locations: our Brookhaven location - 804 Town Blvd, Suite 1045, 404-373-2003 or our Candler Park location - 1642 Dekalb Ave, 404-373-2868. You can schedule a virtual consultation with your favorite Salon Red stylist today as well for advice on hair care, styling, and your hair health.