August 2021
08.01.2021
---
Winning Haircare Products for Soft, Beautiful Hair
Got a gorgeous new style or hair color from your favorite Salon Red stylist? You'll want to keep it looking salon-fresh in between appointments, and the right professional home hair care products can help! Our pros recommend expert products from professional brands they love to keep our clients' hair looking and feeling amazing.
Here are some of our pro stylists' favorite brands for great-looking hair.
Bumble and bumble®. Launched in 1977, Bumble and bumble® was almost instantly one of New York City's top salons. By 1990, they knew that they needed a special kind of haircare formula to get the best results for their clients. Since then, their innovative products have been game changers in the salon business, and now you can get the same amazing products to keep your hair looking great between salon visits.
Davines®. The culture of Davines®' professional beauty products centers around sustainable beauty, so you can care for your hair while caring for the planet. Using only gentle, natural ingredients in sustainable packaging, Davines® is committed to the responsibility to its clients and the future of our environment. The best part is that these innovative and sustainable products are also some of the most effective, used by stylists the world over for exceptional results.
Wella®. Wella Professional® products have a 140-year heritage of innovative products that deliver targeted formulas for optimal hair care. These remarkable professional-grade haircare products continue to perform for both professional stylists and at home between salon appointments, keeping our Salon Red haircuts, styles, and hair colors looking soft, healthy, and vibrant for longer. 
Oribe®. What do you get when you mix innovative professional haircare with unparalleled social responsibility? You get Oribe®, an exceptional line of professional haircare products that are as effective as they are easy to use. With every formula free of parabens, sulfates, and gluten, these vegetarian, cruelty-free professional products are safe to use on color-treated and keratin-treated hair.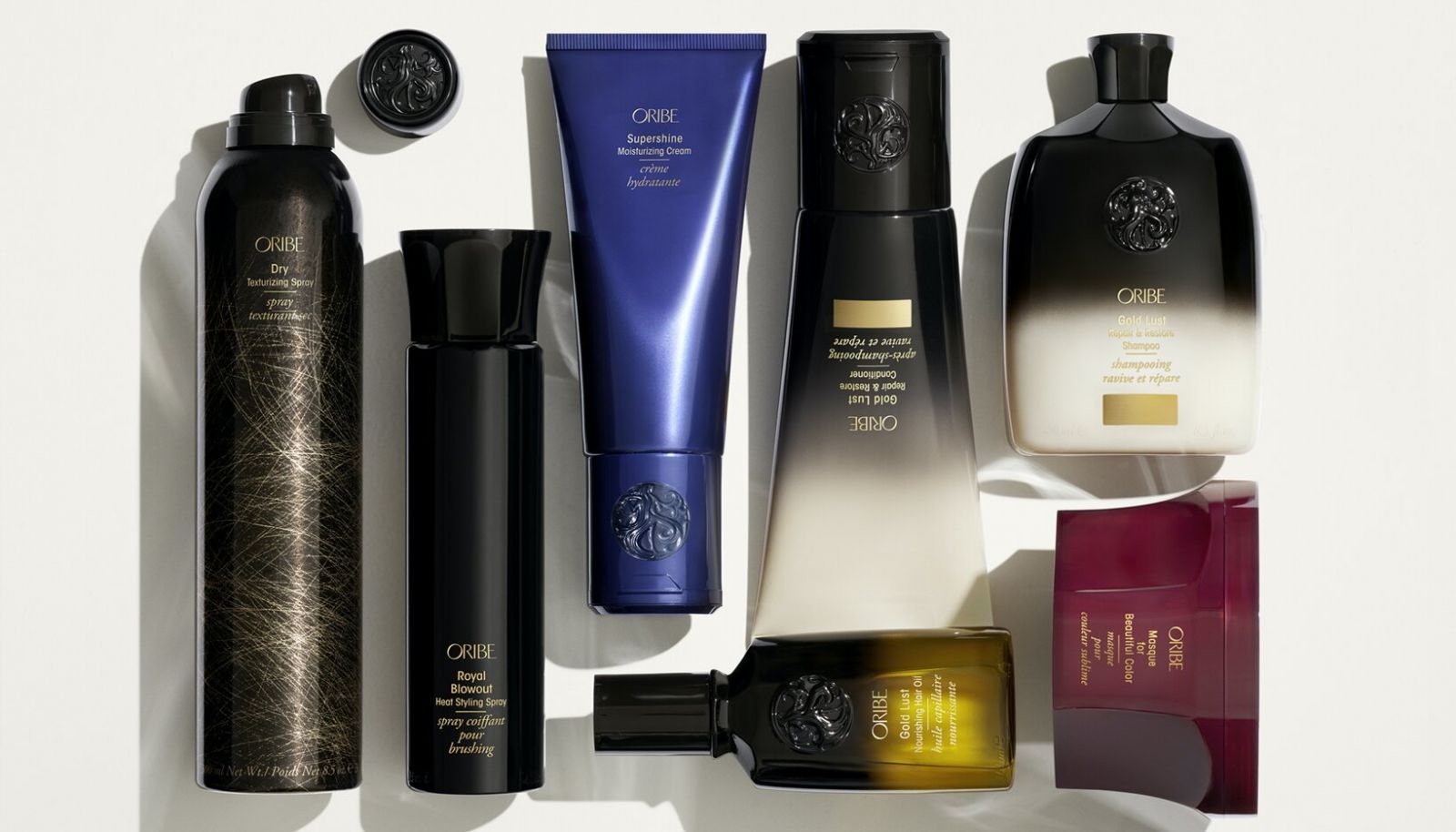 Az Craft Luxury Haircare®. Crafted with the finest ingredients, Az Craft Luxury Haircare® products are designed and tested by professional stylists for superior performance. Each product in the collection is formulated to target a specific hair care need for incredibly soft, luxurious hair.
Professional haircare products are designed for expert stylists like our pros here at Salon Red. The advantage of having your stylist recommend the right products for you is that they know your hair better than anyone, and they have the experience to know which combination of products gives the best results for your haircare needs. After your haircut, styling, or hair color appointment, we'll give you personalized recommendations so you can get the home haircare products that will work best for your amazing new style.
Maintaining your salon-fresh look is easy with a few home hair care tips from the pros at Salon Red:
Shampoo less frequently. For most people it is not necessary to shampoo daily.  Plan to shampoo every other day at the most unless you have an oily scalp and then its ok to shampoo daily focusing on the scalp for cleansing.  We recommend using professional dry shampoo products in between shampoos.
Condition regularly. On the other hand, conditioner is something you should use every day, regardless of your hair type. Ask your stylist to recommend the best regular or leave-in conditioning products for your hair. If your hair is dry and damaged, you might need regular professional deep conditioning treatments to get your hair in the best condition for styling. 
Avoid heat. All types of heat can damage hair, so keep cool this summer by avoiding hot showers, prolonged sun exposure (wear a hat when you'll be out all day in the sun), and heated styling tools. ask your Salon Red stylist for a great air-dry look to keep the heat at bay during the hot summer days.
Want amazing hair? Make an appointment today at Salon Red for a great haircut, amazing color, and fabulous styling that you'll love all season long. Book an appointment today at any of our Atlanta locations: our Brookhaven location - 804 Town Blvd, Suite 1045, 404-373-2003 or our Candler Park location - 1642 Dekalb Ave, 404-373-2868. Need one-on-one stylist or colorist advice before choosing your new summer style? Schedule a virtual consultation with your favorite stylist today. We can't wait to see you here!