This Season's Top 8 Striking Celebrity Fall Colors
11.01.2022
---
If you want to look and feel like a celebrity this fall, then you need not look any further than your local Salon Red! Not only are our services some of the best around, but we are here to offer you some of the most striking and foxy looks of the season! These carefully chosen selections of colors and styles are sure to have a look that will suit your tastes, and when you finally get that vibrant, spirited color, you will be bringing down the house!
 
Gorgeous Cherry Chocolate
 
This is a subtle brunette shade meant to keep you true to the lovely deep shades of brunette hair while adding in golden red undertones. When the light hits your hair just right you are guaranteed to have a gorgeous reaction, your hair glistening in a beautiful variety of subtle cherry colors to compliment the brown hues amazingly.
 
Nice Nutella Brown
 
If you have ever been inspired by the sweet, delectable taste of Nutella and its soft but bold coloration, then you may just need to look into getting that same shade for your hair. Chocolatey and nutty looks are absolutely popping and there is no way you would ever want to go back once you get this sultry hue.
 
A Sparkling Champagne Look
 
If you are still in love with your brighter hair and just simply can not bring yourself to let it go just yet then this is the fall trend for you. This lovely shade of blond is a little warmer to match up with fall trends, but make no mistake it is just as bright and uplifting as any other gorgeous blonde shade you can think of.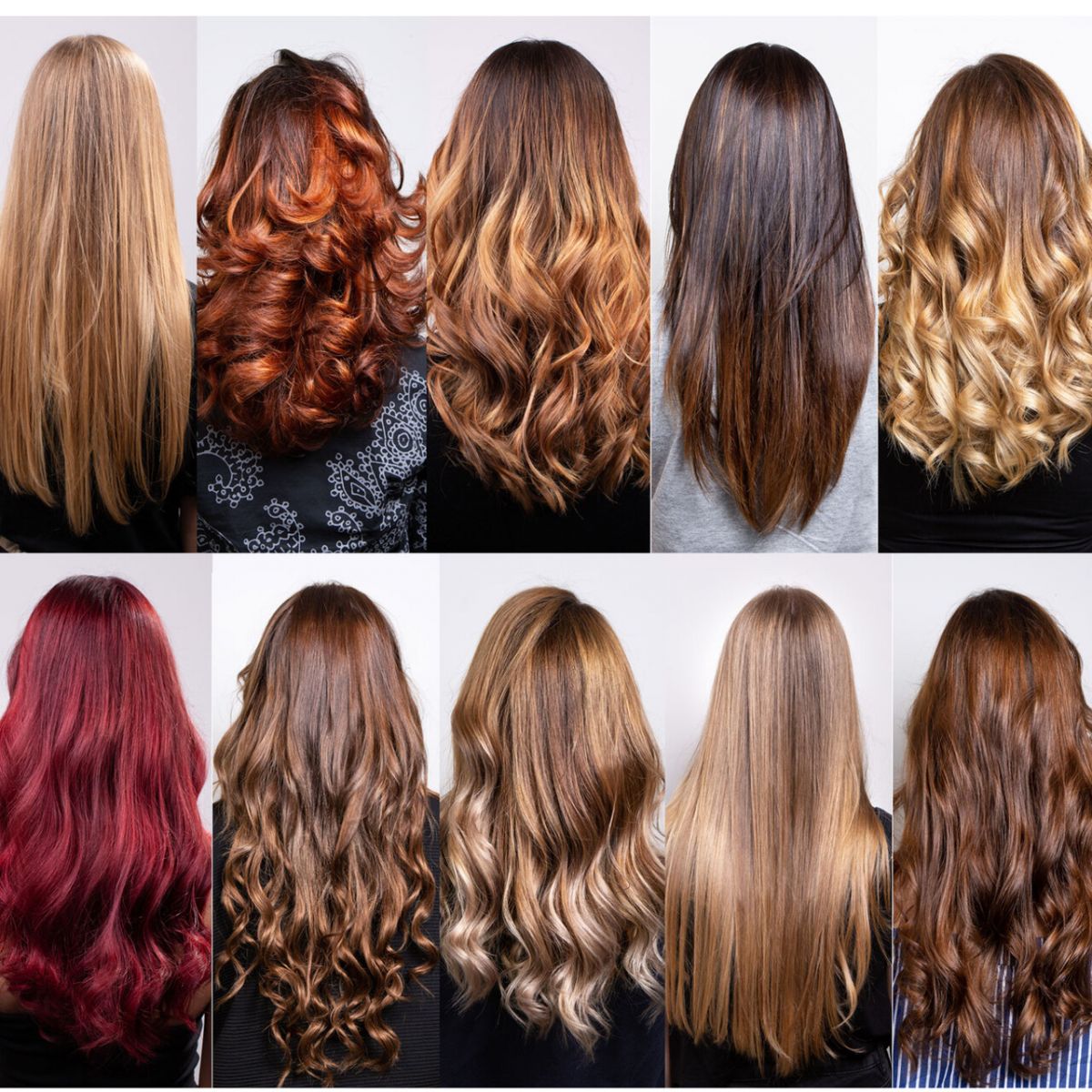 Coppery Red
 
Copper is coming in hot amongst trendsetters this season and for that matter so are a variety of other shades of red! Going ginger this season is an obvious must, especially for people who have been craving red hair, but just needed to make sure it was an in-color beforehand. Getting a coppery red is a great way to get a bright, metallic auburn sheen for fall, but you can also go with softer colors with golden and amber undertones. 
 
Highlights For Fall
 
You can never go wrong with a good highlight. They are beautiful and add a fantastic pop of color and depth to your hair, emphasizing the smaller details to give you a stunning look. A classic highlight will help contrast against the rest of your hair and make the color you have alongside the highlights really pop and give a bit of zing to your style!
 
Multi-Colored Color Blocking
 
If you are just craving a little eccentricity then you can go all out with color blocking. For this, you need to have at least two different colors blocked into your hair, and you can even go in with a variety of colors already trending. Try combining rainbow colors, or rosy pink with platinum. You could even have the dye job done on a wig instead of your own hair, if you would rather not sport the lively look every day. 
 
Dark Shadowed Roots
 
If you have been looking for a nice shade of blonde, then you might as well try out this easy-to-maintain technique to go alongside it. This helps to not only make your hair a little bit more detailed but also reduces the number of touch-ups you will need as the shadowed roots help to blend in with your natural hair as it grows out. 
 
Salt and Pepper Shaker
 
For anyone that is getting a bit up there in age or is even just experiencing premature graying, it is time to embrace nature. Salt and pepper hair is going to be all the rage amongst young people, celebrities, and everyone in between. Sport your natural colors with confidence, or run out to the salon to get an amazing coloration of platinum and black today.
 
After your appointment is complete you should make sure to remember your Bumble and Bumble hair care in order to keep a long, vibrant color. If you are unsure of what your hair needs, you can ask your stylist what hair care regimen would be ideal for you. 

If you are ready to come in and get a hot fall color then Salon Red is just the place you need to be! Reserve your appointment today at any of our Atlanta locations: our Brookhaven location - 804 Town Blvd, Suite 1045, 404-373-2003 or our Candler Park location - 1642 Dekalb Ave, 404-373-2868. Need one-on-one stylist advice before choosing your new style? Schedule a virtual consultation with your favorite Salon Red stylist today. We will be awaiting your arrival