Bring On The Glam For All Your Fun Holiday Parties And Festivities
12.01.2022
---
You can glam up your hairstyle for both casual styles and holiday events easily with just a few tricks and styles for a really great look. And every great look starts with a great product. We use Bumble & Bumble products, and Oribe for cruelty-free, instant beauty. You can come in for a shampoo and styling each week for great-looking hair all season long with time for yourself and effortless glamorous hair. It's made easier with our wonderful Salon Red stylists! They are ready and willing to even give you the hair care recommendations you need, for year-round glamor.
Vary Your Braids
Braids are one easy way to change up your look with a fancy hairdo without needing to put out much effort. Utilizing braids for the holidays will save you time getting ready for all those picturesque events- you just need to know how to do them. 
French braids are simple. To achieve them, you start by rapping the hair over itself, moving from front to back across your head. As you braid, pick up new pieces of hair from just outside the plaited area as you braid. Dutch braids are a great way to change up the simple french braid. The process is the same, but the hair is wrapped under instead of over. You can do this for just one braid, or go for the stylish braided pigtail look for something a little more fun.
If french and dutch aren't quite your style, perhaps you could try a fishtail. Instead of a simple three strand plait, you separate your hair into two strands and weave tiny strands from each one back and forth until that iconic fishtail look begins to form. It may sound time-consuming, but you'll be finished before you know it. Just make sure you hold it as tight as you want the braid to be, so you don't lose tension in the weave.
Waterfall braids are a great style for formal events. You start these off as if you are going for a french braid, except instead of adding new hair to your strands, after the initial weave, you will drop the middle strand and pick up a new one to get that waterfall effect. 
To really make these look festive, throw in some fun clips at the ends of your braids, or braid in silky ribbons for a truly gorgeous look.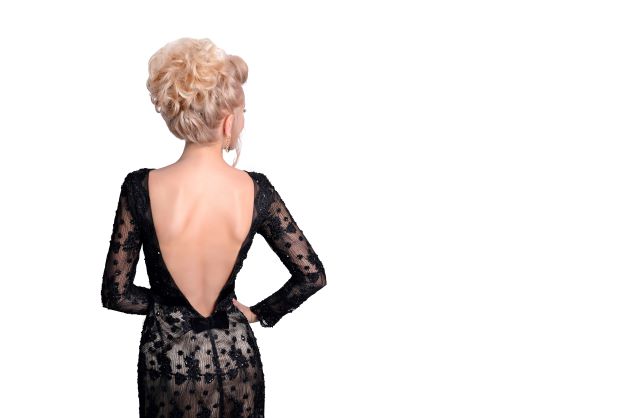 Festive Ponytails
Ponytails are as simple as securing your hair back, but even this little number can have a little dazzle put to it. You can bun it up, curl up the ends, or add in some hair tinsel for a festive holiday spin. The ponytail can be made to be high and sleek, or low and elegant as well, so there is even some variety in the hairdo's personality.
Layered Styles and Bobs
Layers and bobs are two haircuts that you can count on being popular no matter the season, and there are ways they can be tackled too. Half-up half-down styles have been taking over the scene these past few months, and you can amp that up with decorative pins, combs, and even scarves. Adding some curly textures to your hair, long or short, is also always an easy way to add a little flare to your look for special occasions as well.
Short Cuts, Faux Hawks and Retro Styles
What is something this variety of hairstyles has in common? They're both trending, and short. Styles like the classic Hollywood flip and 50's styled waves are stunning on their own but often accompany short hair with the. With all of these, you can jazz it up with hair glitter, or even extensions, if you want a long-haired look. Clips, braids, decorative bobby pins, bedazzled combs, and more can all be added to shorter hair as well, to give it an extra fancy, feminine look. 
Make sure to show off your picture-perfect look once you're sure you're proud! Tag our salon, @SalonRed on Instagram to really show off the talent! 

If you want help getting that special holiday glam, come on into Salon Red! You can reserve your appointment today at any of our Atlanta locations: our Brookhaven location - 804 Town Blvd, Suite 1045, 404-373-2003 or our Candler Park location - 1642 Dekalb Ave, 404-373-2868. If you need one-on-one stylist advice before choosing, you can schedule a virtual consultation with your favorite Salon Red stylist easily. We can't wait to see you!