Everything You Need to Know About Hair Color Techniques
07.01.2021
---
As the summer season rolls in, now is a great time to think about a style change! There's nothing quite like new hair color to update your style for the new season ahead. With so many trends in hair color, it can be confusing to decide what's right for you. We've all seen the popular hair color names like ombre and money piece, but what makes them different, and which one is right for you? Here's a rundown of some of the most popular hair color trends and techniques to help you make your choice.
Balayage. We see the word balayage everywhere, and it's always accompanied by gorgeous photos of amazing highlight colors, but no two looks alike. That's where the confusion comes in because every balayage look is different. So, what is it exactly? Instead of being a hair color style, balayage is a hair color technique. Balayage is a type of highlight that's hand-painted onto your hair. Instead of wrapping highlighted strands in foils, your expert Salon Red colorist will strategically "paint" the highlight color in different areas to get the look you want. Each balayage style is a work of art, which is why no two balayage styles look alike.
Balayage creates natural-looking highlights for that sun-kissed look because your colorist selects areas that would be naturally lightened from the sun. Because of that, it's a low-maintenance color style that grows out well – and that makes it great for a firsttime hair color choice. Balayage color lasts about four months and needs little care as long as you use the right professional haircare products.
Ombre. Ombre is a hair color style with a dark color on top and light-colored ends. Traditionally, the contrast between the two colors is very strong, creating a unique look. However, there are options you can choose, like a lower contrast between colors (called a sombre, or soft ombre) or a reverse ombre, with a lighter shade on top.
Ombre is noticeable as it grows out, so it takes some maintenance and touch-ups by your Salon Red colorist to keep the look you want. The effect lasts about four or five months with proper maintenance and home haircare.
Highlights. Highlights add dimension to your hair and include techniques like balayage and foils. Instead of a single color, a lighter shade is applied to certain strands to add depth and help reflect light for a more interesting color blend. The term highlights cover every dimensional hair color style, from delicate babylights to natural-looking balayage to the high-dimensional look of chunky highlights. Most highlights last a couple of months before you need a touch-up to keep the look, but this depends on how fast your hair grows.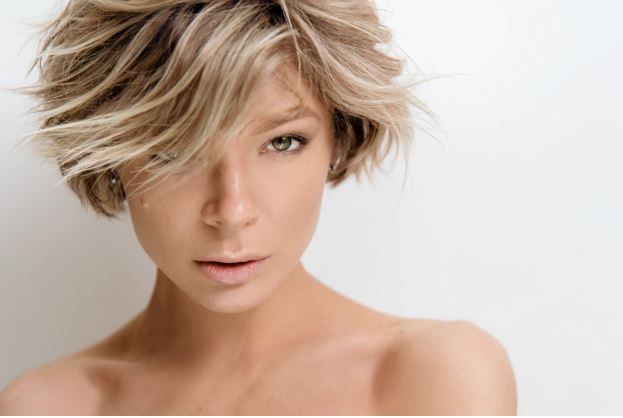 Teasy-lights. Teasy-lights are a type of highlight designed to leave a blended root that's a bit darker than the rest of your highlights. To get the look, your expert Salon Red colorist will tease the sections of hair before adding the highlight color for a blended effect, using a combination of balayage and foil techniques. Teasy-lights work well if you're getting a much lighter look but want your roots to look blended and natural.
Teasy-lights can last for a few months with regular maintenance, so be sure to schedule your touch-up appointments in advance to maintain the look you want.
Money piece. The money piece has become very popular lately, and it's still trending high for summer 2021. It's all about the sections of highlight in front that frame your face for a gorgeous look. While most money piece styles use a light blond to frame the face, the trend has been updated this year with different options like a softer more blended style, using unique fantasy colors, or even having strips of several different colors on each side of the face.
The money piece is a great way to express your individuality, and it's also a great look for those who want to add some fun color but don't want to commit to a completely new hair color. The look normally lasts for about eight weeks, and you can make an appointment for touch-ups if you like the style and want to keep it fresh.
Want to try a new hair color this summer? The expert colorists at Salon Red can help you choose the right look for you! Book an appointment today at any of our Atlanta locations: our Brookhaven location - 804 Town Blvd, Suite 1045, 404-373-2003 or our Candler Park location - 1642 Dekalb Ave, 404-373-2868. Need one-on-one stylist or colorist advice before choosing your new look? Schedule a virtual consultation with your favorite stylist today. We can't wait to see you here!