Enjoy Longer, Fuller Hair this Summer with Hair Extensions
07.01.2022
---
For many women, when they're ready for a change, they want it immediately! Instant results are what everyone wants these days. Luckily at Salon Red, our expert stylists will help you determine what changes you'd like to make. We offer both Xtensify and Georgie O.S.Y. brands. Both offer a variety of professional Hair Extensions that will instantly add length, volume, color, and more so that you can instantly have a whole new look. 
Custom hair extensions are an instant styling tool to give you all the benefits while keeping your hair shiny, healthy, and manageable. 
Length. Whether you have a short or medium hairstyle and want immediate length, or you already have long hair and just want some additional length for a specific hairstyle, our extensions add instant length for any hair type. Curly, wavy, straight hair, or colored, our hair extensions expert can give you the length you want. 
Fullness. Many women find that they have some areas that are thinning, or just want to increase the overall volume of their hair. By adding hair extensions in strategic areas, you can give your hair the fullness and body that it may be missing. 
Color. In the past, hair extensions were limited in their colors, so you were stuck trying to match your hair color. Our hair extensions offer amazing color options, including natural-look highlights, lowlights, and balayage for dimension and depth. If you're ready to add a little flirty fun to your summer, ask your stylist about fantasy colors to give you an edgy look. 
Variety. Sometimes our clients just want the flexibility to add length to open up their options with updo's, half-updo's, and even long blown-out dramatic styles. Hair extensions are you the flexibility to change up your look whenever you want while adding soft, manageable, quality, human-hair extensions that look like it's your own hair. 
At Salon Red, we use a company based out of New York that has been serving its community for many years. Tape-in, K-Fusion, Sew-In and Weft. Your Salon Red stylist will go over all your options to ensure you pick the best hair extensions for you. 
One of the options for extensions with Xtensify is K-Fusion hair extensions. They are applied with heat and are a Keratin bonded extension system. They will give you the look of longer, fuller hair.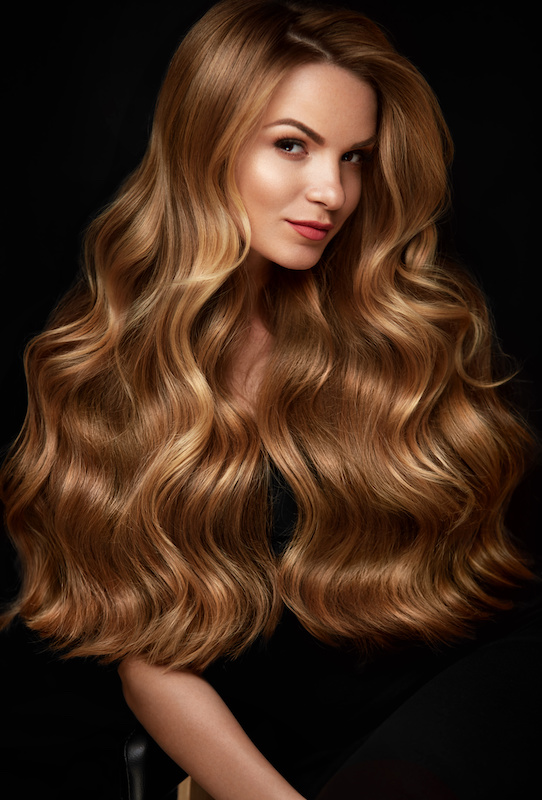 At Your Hair Extensions Consultation

At your consultation, we'll discuss fullness, length, color, and texture to ensure that we find the right hair extensions for you and that the end results are suited to your lifestyle. 
Taking Care of Your Hair Extensions 
Brushing. Once your extensions are in, use a wide bristle or wet brush to gently brush your hair from ends to root. A wet brush can be purchased at the salon, ask your stylist. 
Professional Products. Before you leave, your stylist will supply you with a personalized hair prescription for the best hair care products to keep your extensions healthy between salon visits. We offer Oribe and Bumble products for shampoos, conditioners, and styling products for your specific hair type. 
Summer Care. Whether you'll be enjoying summer activities at the pool, ocean, or lake, it's important to follow up with a high-quality conditioner and even a leave-in conditioner to keep your hair and extensions from becoming dry or brittle. 
Nighttime Routine. Put your hair in a bun on the top of your head to keep it from rubbing against the pillow and getting tangles while you sleep. You don't want frizzies or getting the hair extensions fused together. 

Human Hair Vs Synthetic Hair Extensions

There is a big difference between human hair and synthetic hair extensions. Extensions made from synthetic hair have a drier, rougher texture, don't retain moisture, and cannot be straightened, curled, toned, or dyed. 
Human hair, on the other hand, has a softer, silkier, and moisturized texture that will blend seamlessly with your natural hair. Human hair extensions also last a lot longer than synthetics making them the smart choice. We use 100% Human Remy Hair that can be used for up to four visits. 

Getting Your Hair Extensions Applied
Your initial appointment for your hair extensions will take about 3 to 4 hours to achieve beautiful, long, full hair. 
Once it's time, come into Salon Red and we'll take care of your hair and install them again. This appointment will take a bit longer than your first install appointment so plan on being in the salon for about 4 to 5 hours since we have to remove, treat, and then add them back in. 
With proper care, your hair extensions will last for up to 3 to 4 months.
If you're ready to get a new look with hair extensions, make an appointment today at Salon Red and let our expert hair stylists give you the perfect look for summer! Reserve your appointment today at any of our Atlanta locations: our Brookhaven location - 804 Town Blvd, Suite 1045, 404-373-2003 or our Candler Park location - 1642 Dekalb Ave, 404-373-2868. Need one-on-one stylist advice before choosing your new style? Schedule a virtual consultation with your favorite Salon Red stylist today. We can't wait to see you here!