Salon Red – The Best Salon for Unique, Diverse Personalities
05.01.2020
---
We all have unique personalities, but some of us love to live on the edge and really show off our uniqueness to the world. We built Salon Red just for you, as a place where you can express yourself and where we welcome all diverse personalities, helping every aspect of your individuality shine through in a style just for you.
Your hair color is a huge part of your individual style, and at Salon Red, we celebrate individuals who choose bold, daring colors and edgy cuts that tell the world how unique you are. From bright pinks to cool purples and blues to rainbows and mixed fantasy colors, our professional stylists will help you choose the best look to fit your personality.
At Salon Red, we also know that your overall style really represents your diverse personality, which comes from within. Part of that is the importance of being involved in the world and the local community, and that's also a priority for us here at Salon Red. From sustainability to community involvement to just demonstrating how we care about others, the owner and staff at Salon Red makes caring about the world a priority in our company culture.
Sustainability. Salon Red is a proud partner with Green Circle Salons, a sustainability organization that certifies salons as sustainable, waste-free businesses by focusing on all the ways that salons can eliminate waste. Hair clippings turn into hair booms, an absorbent material used to clean up oil spills, or they are used for pillows and other personal products for people in need internationally. Color tubes and used foil from highlighting are transformed into new metals for use in a variety of products. And chemical residue from various hair treatments are used as new sources of energy. Together, 90% to 95% of the waste at Salon Red is diverted from landfills and repurposed into useful products.
Community involvement. Being a part of the community is all about getting involved, making connections with people, and supporting local businesses. At Salon Red, we feature new community picks regularly because we can't wait to share information about the wonderful people we meet, the amazing experiences we've had, or just those things we love about the community we live in. Check out our newest finds and experience something fun in our community!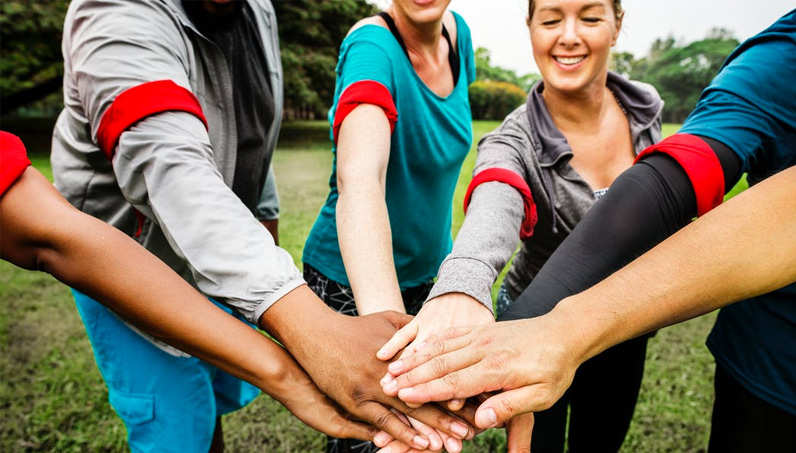 Giving back. Paying it forward is a big part of community involvement, but it also enhances friendships and family relationships. We all know someone who goes the extra mile for us, who is always there when we need her, who is always ready to help no matter what. Repaying kindness is a priority.
At Salon Red, our clientele is just like you – young (or young at heart), hip, and independently unique. We love to do progressive-type hair colors and cuts for you, and you'll find our cool new hair designs featured in the music and TV industries, but our caring attitude toward the environment, our community, and the people we meet goes so much deeper as we work toward paving our way to a better, kinder tomorrow.
Looking for the perfect hair color and cut for your individual personality? Make an appointment today at Salon Red and our professional stylists will help you get the perfect look! Book an appointment today at any of our three Atlanta locations: our Brookhaven location - 804 Town Blvd, Suite 1045, 404-373-2003.  Our Candler Park location - 1642 Dekalb Ave, 404-373-2868. We look forward to seeing you!