6 Things You Don't Know About Timothy Hays
07.17.2014
---
In the nearly six years that Timothy Hays has been with Salon Red, he's made quite the impression. Our resident geeky rock star, Timothy's love for all things Doctor Who, Sci-Fi, and board games is out-shadowed by his immense talent and style. As Timothy celebrates several personal milestones this month, we want to show the love by pulling back the curtain and getting to know him just a bit more! So sit back, relax, and keep reading after the jump to learn 6 Things You Don't Know About Timothy Hays.
1. Timothy was originally in college and working with disabled adults when he decided to take a break to figure out what he really wanted to do with his life. One day while grabbing pizza with a friend he saw a beauty school and thought "I can do that!" From there he went on to study in NYC before joining the Salon Red Family in 2008. The rest, as they say, is history!
2. He credits his work with developmentally disabled adults for making him into the man he is today. "It really helped me learn to be more patient, understanding, and empathetic. Everybody has baggage. My job is to be there, to listen, and to offer help if needed." If you've ever spent time in Timothy's chair, then you know how much of that he brings to his guests.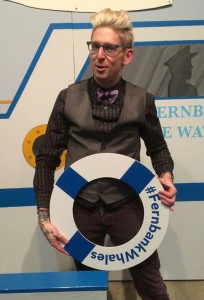 3. Timothy is the MAN when it comes to Victoria's Secret Hair. If big, luminous blow outs that ooze sex appeal are your thing then Timothy is your guy! Not only does he love pumping up the bombshell factor in his clients' style, but he loves teaching them to do it at home, as well. Timothy's best advice for replicating his signature style at home: "Find an extra 5 minutes to spend on styling your hair! It can make a world of difference!"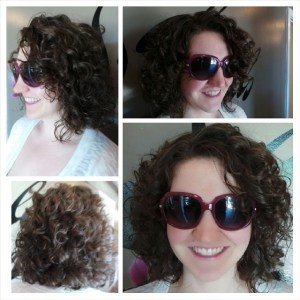 4. He's a Converse ADDICT. Timothy owns TWENTY PAIRS of Converse Chuck Taylor All-Stars in just about every color imaginable. He can often be spotted coordinating his shoe color (and even material) with whatever outfit he's wearing that day. Despite loving them all, he'll tell you his favorite color is definitely purple.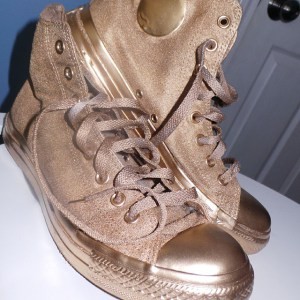 5. His desert island pick: Oribe Supershine Moisturizing Cream, because you know you're going to need some serious moisture if you're stuck on a desert island!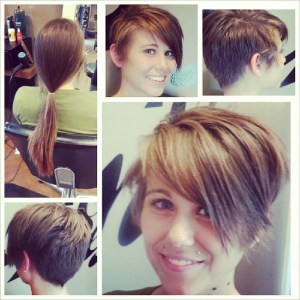 6. Timothy's best advice: Don't worry about what other people think! "We are our own worst critics. And besides, most poeple are too wrapped up in their own stuff to worry about yours."
Timothy holds down the fort at our Candler Park location Thursday through Saturday! Learn even more and book your appointment here!